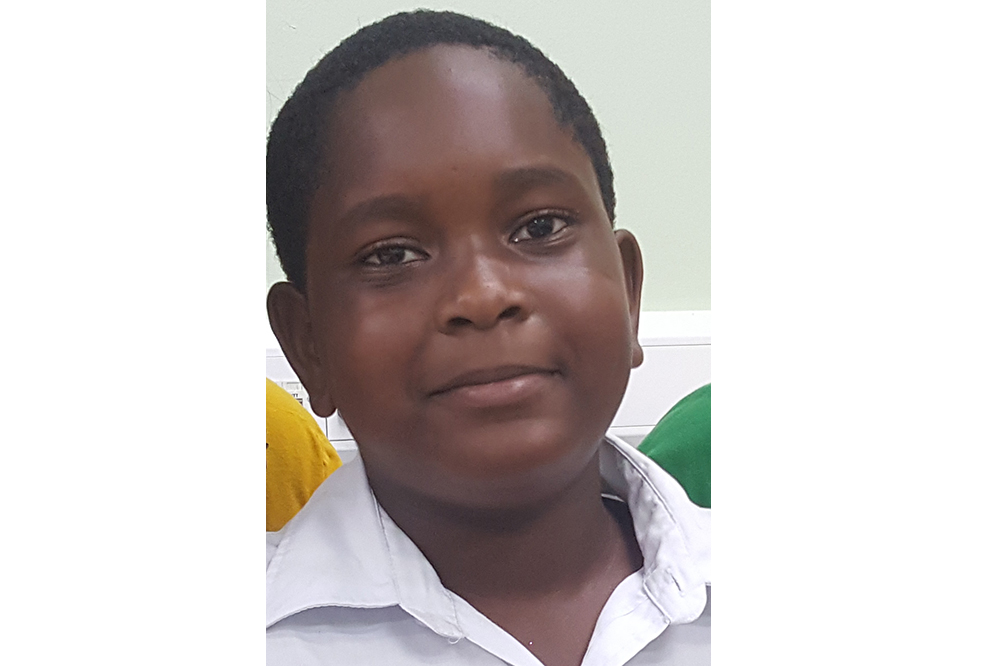 Zedo'n's pass a blessing for parents
Zedo'n Joseph's third place among boys and tenth overall in the 2018 Caribbean Primary Exit Assessment (CPEA) examinations was the second blessing in three days for his family.
On Friday June 8, his mom Joeana Christopher-Joseph won the National Queen of Calypso competition and elated because of his mother's feat, Zedo'n went to school on a high last Monday June 11.
That high turned to euphoria when he heard his CPEA results.
"I feel so good," said the Layou Government School student when interviewed by SEARCHLIGHT as his mom burst into tears of happiness.
Scoring overall an 93.4 per cent, the Layou resident thanked his mother and dad Michael Joseph, his teachers, family and "most of all God".
"Once you study hard and believe in God, God will help you," said the mathematics and science lover who has his eyes set on the St. Vincent Grammar School (SVGS).
"I think that school will give me the best education possible here," said Zedo'n, whose extracurricular activities include cricket and tennis.
He said the tests were not hard and he is proud to have put his school back in the top ten after all these years.
Principal Purnel McDowall said that school's results had not yet been fully analysed, but 37 of the 42 students who sat the exam passed — 88 per cent this year, up from 83 per cent last year.
The school managed a top ten performance back in the 80s and McDowall said placing in the top ten was one of his goals.
"We really had the intention of having about three students there, but we are satisfied. Zedo'n has been doing well coming up through the streams," said McDowall, who noted that three teachers, Milton Weekes (Science and Mathematics) Grania Williams (Language Arts) and Fiona Taylor (Language Arts and Civics) worked with the students.
"I think this group of students has been working steadily up through the grades," McDowall said.