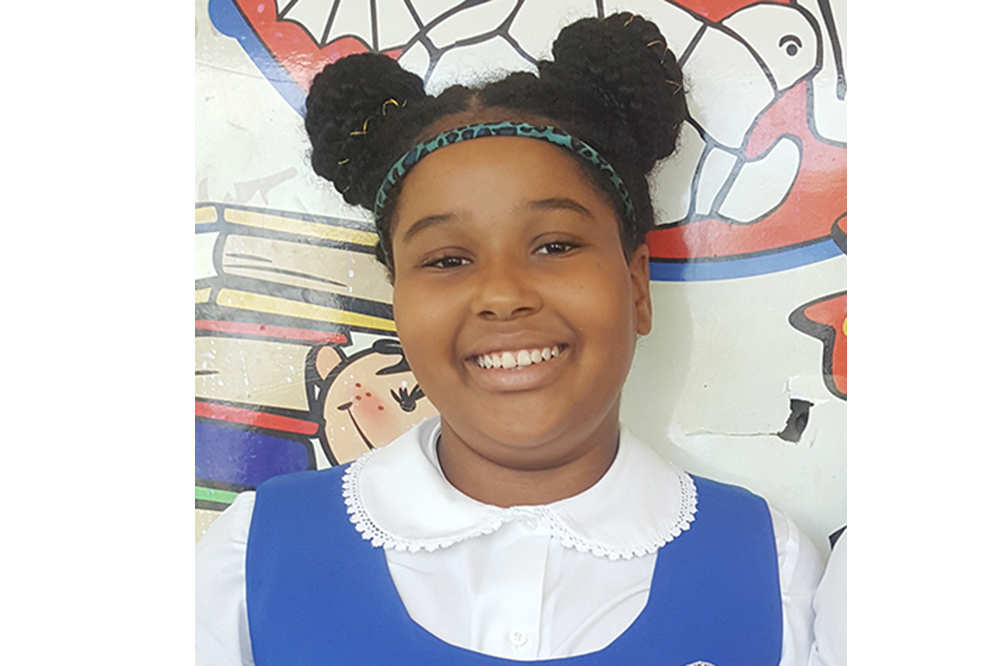 Perfect in Language and Science
In the weeks leading up to the 2018 Caribbean Primary Exit Assessment (CPEA) examinations, Azaria Commissiong's great aunt encouraged her to try her best to score 100 per cent in Language Arts.
Azaria not only achieved this milestone, but the Windsor Primary School student also scored 100 per cent in science, propelling her to second place among girls and third overall with a score of 94 per cent.
"The extra classes I had played a part in my success and I had one particular lessons teacher, Aunty Kel, who kept telling me, 'You have to get 100 per cent for Language' and that is what I did," Azaria said on Monday on the school's compound in Montrose.
The Cane Garden resident, daughter of lawyer Suzanne Commissiong, said she felt "great" about her results.
"I am very, very happy with my results," she said, explaining that her goal is to pursue studies at the Girls' High School (GHS) on her way to becoming a plastic surgeon.
She thanked her mom and teachers for helping her become a part of history.
"My mom could not find any one to do Civics lessons, so she took it upon herself and did the Civics lesson," recalled Azaria.
The school's principal Carol Smith said that for the 11th time since she has been in charge the school recorded 100 per cent passes. Seventeen students sat the exams.
She said she has been at the school for the last 12 years and had only recorded one failure in that time, and has always had someone in the top 10.
"We were looking forward for that (100 per cent passes). I attribute it to the students studying and paying attention, and teachers making sure students know the content. I am very elated," Smith added.
CPEA teachers at Windsor are Jacqueline DaSilva, Chelsea Phills and Juenitha McQueen.