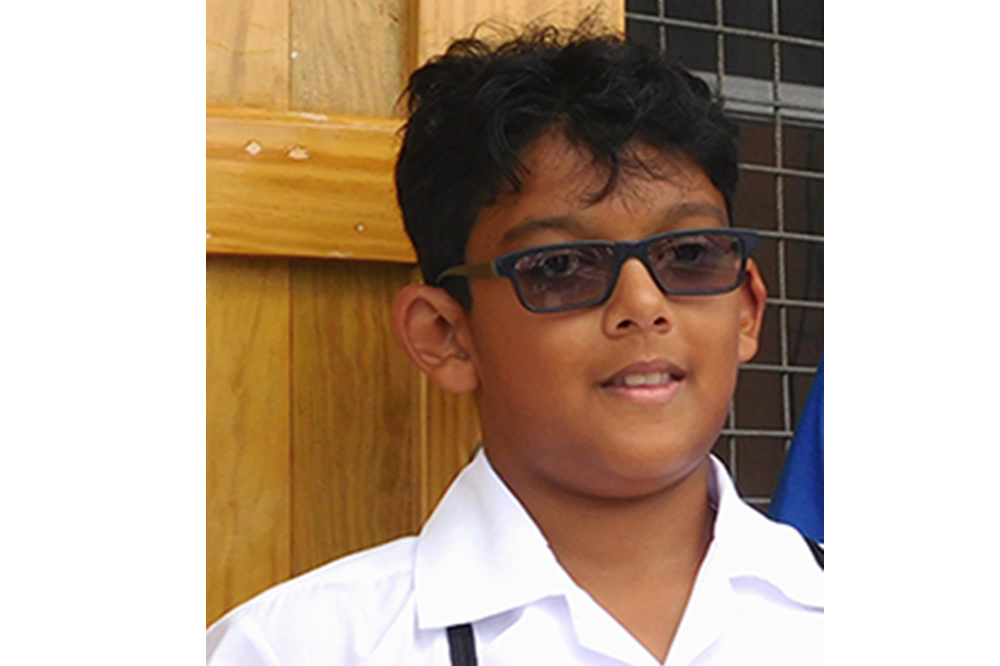 For heart's sake
This year's top student in the Caribbean Primary Exit Assessment (CPEA) examinations wants to be a cardiologist — just like his uncle and great uncle.
Christian Aaron Gieowarsingh, of the Kingstown Preparatory student, declares: "It kind of runs in the family. My great uncle and my uncle are both very successful cardiologists and I would also like to help a lot of people."
The 11-year-old accumulated an overall score of 95 per cent and told SEARCHLIGHT that he couldn't describe what he felt when he found out that he had placed first overall.
Gieowarsingh said that preparing for the exam required a lot of hard work and determination but he still found ways to make time for his extra-curricular activities.
"I cut down on TV but I didn't really cut it down completely because I still needed a little leisure time and I went to physical education on Fridays," he said.
Christian, who also plays the piano, hopes to attend the St Vincent Grammar School and study medicine later.
Christian's mother, Bronte Gieowarsingh told SEARCHLIGHT that her son has been a consistently high performer since he was in pre-school.
She also revealed her secret to ensuring that her son does well academically.
"My secret is discipline, God [and] you talk to your children," she said. "I speak with him, I get him to understand and show him that even if he doesn't like what I'm saying to him, that this is how it is and you're gonna realise in the long run that it's for your own benefit."
Of the 1846 students that registered for CPEA, 1837 wrote the final examination.
Christian is one of two students from the Kingstown Preparatory School who placed in the top 10.