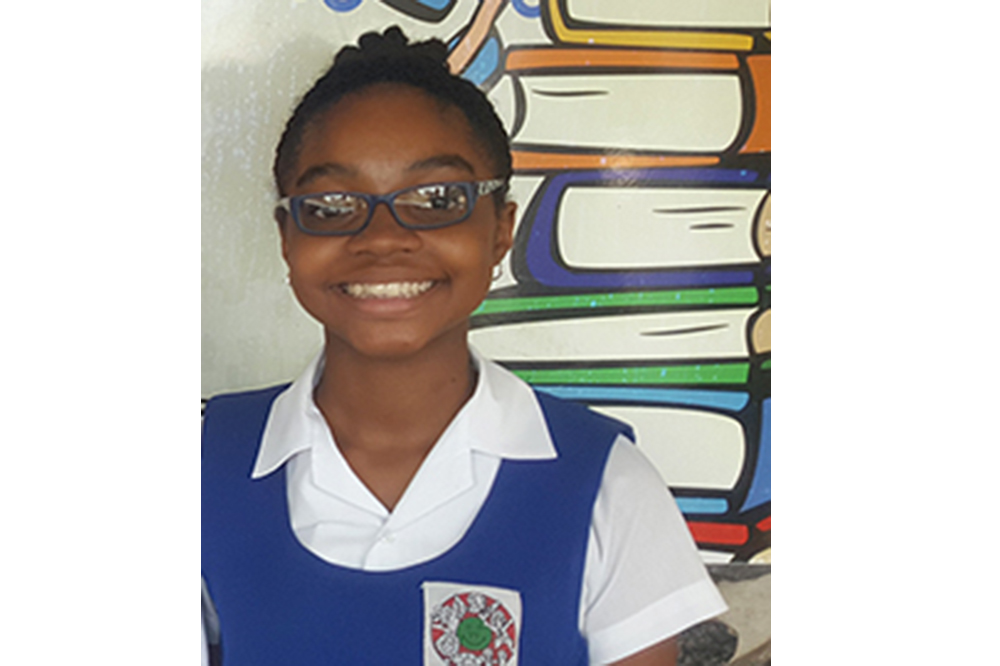 Aija, a self motivator
Scholar Aija Neverson motivated herself.
"I always wanted to work really, really hard to get good marks and go to a good school," Aija, pronounced Asia, said on Monday after learning that she had placed seventh among girls and ninth overall in the 2018 Caribbean Primary Exit Assessment (CPEA) examinations.
The Windsor Primary School student is one of two girls from her school to place in the top ten in this year's CPEA.
She is also one of two persons who scored 100 per cent in the science exams, the other being her classmate Azaria Commissiong.
"I feel really, really good," said the elated student who hopes to take up a place at the Girls' High School (GHS) in September.
Asked who she wanted to thank, Aija saud: "My whole family, my mom Dana, my grandma, aunt, dad and teachers."
Aija revealed that she loves animals and wants to become a veterinarian.