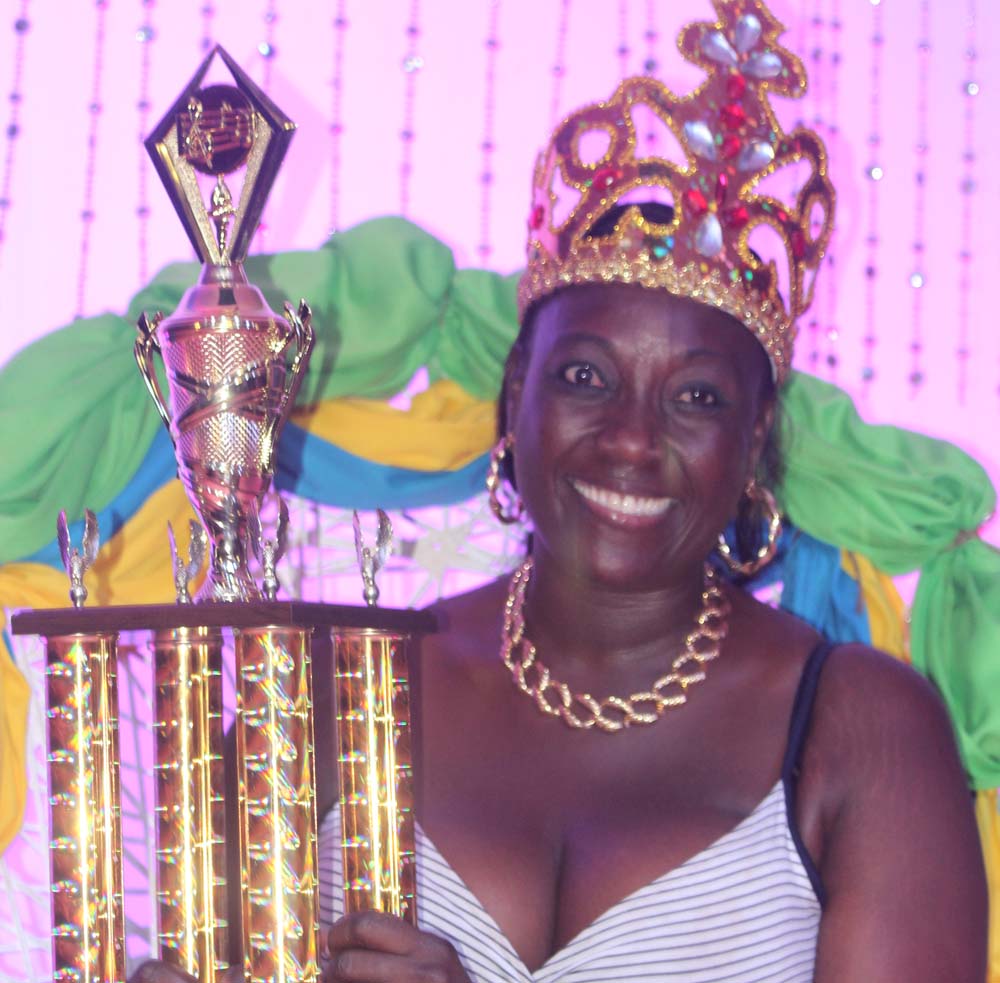 Christopher takes Queen of Calypso Crown
Joanna 'Nubian Princess' Christopher, performing a song called 'Everything Gone Up', proved to be a force to be reckoned with in the calypso arena, when she took the National Queen of Calypso Crown on Friday night.
Christopher, who appeared to be the crowd favourite, also gained the judges approval to take the top spot, defeating 14 other songbirds.
"I am elated, I am overjoyed, and I was expecting it because the communication I had with God before the show I was certain of myself," said Christopher after being crowned on Friday night.
The song, written by Danette Dopwell and Carlton 'CP' Hall, was a commentary about inflation.
In second place was Shaunelle McKenzie with 'Life Isn't Fair', while third place went to Phylicia 'Nubian Empress' Alexander with 'Dirty Clothes Online'.
The competition, which took place at Russell's Auditorium at Stoney Ground, also saw performances from Denise 'Lady D' Stephens, Shena Collis, Cecile 'Lil Bit' King, Brianca 'Briah' Matthias, M'riah 'Young Siah' Robertson, Sasha 'Patience' Rogers, Rolmina 'Lady Rolie' Matthews, Marvo 'Lady Marvo' Morgan, Sherikah Liverpool-Richards, Kristiana 'Singing Kristy' Christopher, Cleo 'Cleopatra' Hendrickson and Sylvorn 'Royal Gem' Lavia.
The St Vincent and the Grenadines Calypsonian Association (SVGCA) reintroduced the competition after 13 years absence, in an effort to empower female calypsonians, attract women to the calypso arena and encourage them to stay.
Guest performances came from Rondy 'Luta' McIntosh and Orande 'Bomani' Charles.