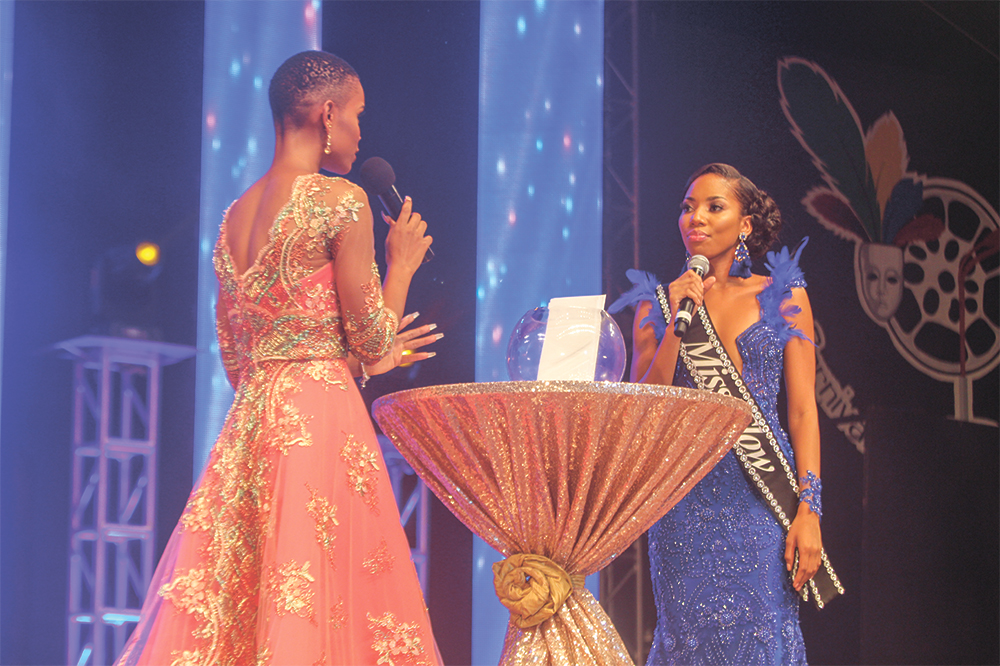 Those Miss SVG Interview Questions!!!
Following the 2018 staging of the Miss SVG pageant, many persons took to social media to express their opinions on what has been described as complex and unevenly weighted interview questions.
The show, which took place last Saturday in Victoria Park featured seven contestants answering two questions in the interview segment; one based on their biography and a random question chosen by the contestant from a jar.
"We tried to get the questions prepared by persons external to the committee. That was done in the interest of trying to be transparent; to be fair so that we had no knowledge of the questions or how they would come," Janelle Allen, a member of the Beauty Shows Committee told SEARCHLIGHT.
Allen explained that the committee gave guidance on how the random questions should be structured and the topics that should be included. She said that the content was good, but agrees that questions could have been structured in a more concise manner.
The Beauty Shows Committee member also said that this was the second year that questions were set using persons outside of the committee.
One random question that a contestant chose from the jar read; "Our regional sister islands, Antigua and Barbuda have decriminalized 15 grams of cannabis for personal use with the Misuse of Drugs Amendment Bill. Share your thoughts on where to set a minimum age to restrict young adults from possessing or consuming recreational cannabis," while another question read: "What can an individual do to reduce the possible effects of non-communicable diseases."