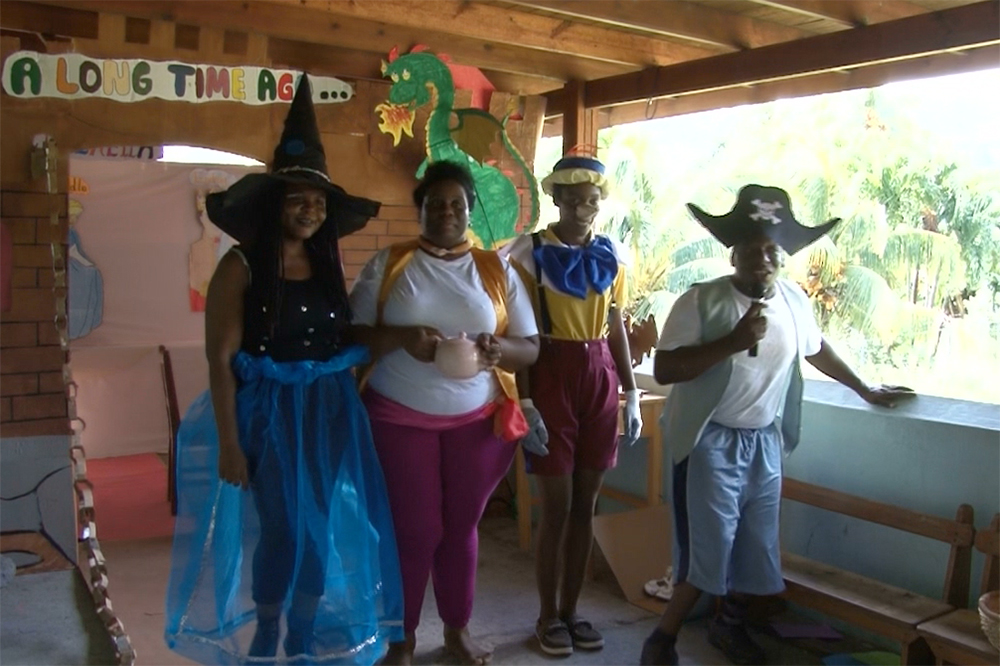 Literacy Week climaxes at School for Children with Special Needs
Literacy Week at the School for Children with Special Needs Kingstown climaxed last Thursday, with grand presentations by students under the theme "Drive into Fairyland."
Teacher and Coordinator of the Literacy Week of Activities, Francis Billingy said the week of activities was successful.
"We had children coming in from different schools to witness our showcase, we took them through the journey and the journey was great.," said Billingy who added that the students were exposed to different fairy tales and were quizzed on them.
Billingy said teachers, students, parents and past students of the school worked tirelessly to prepare for the week of activities, particularly the grand presentation and she is pleased that the grand presentation has met its objectives which are to broaden the children's curiosity and expose them to various experiences.
"We were not able to expose them to much academics, but we were able to have them mix paint to get different colours and we had a checklist for that aspect of it."
The coordinator said she is especially pleased that their presentation of Fairyland did not only impact the students of the School for Children with Special Needs Kingstown, but also the students who visited from the various schools as many expressed the wish to have similar presentations at their schools. Billingy added that she is happy that the special needs students were very excited to wear their costumes and to be a part of the grand presentation.
Each class presented on a Fairy Tale, namely: Red Riding Hood, The Ginger Bread Man, The Seven Dwarfs, The Little Pigs, The Elves and the Shoemaker, The Little Red Hen, Goldilocks and the Three Bears and Hansel and Gretel.
Billingy said the School for Children with Special Needs Kingstown promises an even better showcase for Literacy Week 2019.