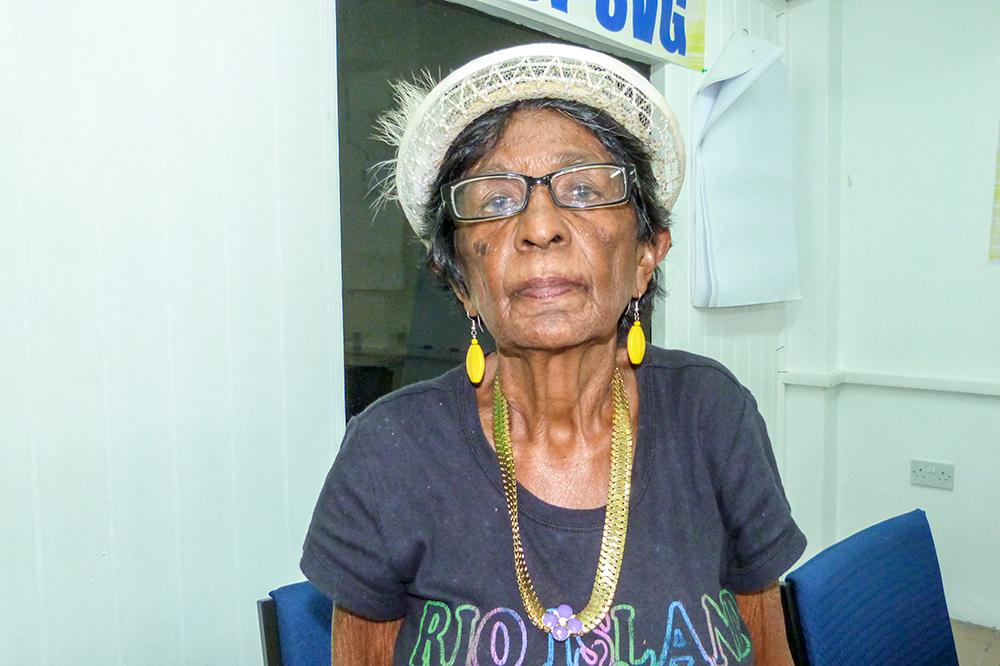 Elderly woman says she's fed up of the harassment
A woman of more than three score and 10, who has for years complained about harassment from her neighbours, says that people have her like 'a pappyshow'.
Roberta 'Tiny' Samuel visited SEARCHLIGHT with a big problem on her hands. The woman, who lives at Green Hill says she is fed up, and spoke of the bad treatment she receives at the hands of some of her neighbours.
Samuel says that she knows the persons who keep bothering her by throwing stones at her house, and says that they have damaged one of her windows before.
She claims that the persons are a teenager and a middle-aged man.
Speaking of the most recent incident, she described, "I dey home and [they] pelt stone pon top my house. Pelt over the stone over my house and e drop innah my yard. I start ah talk, bawl out. I was dey in my porch eating…".
The elderly woman, who lives alone, continued, "Ah bawl out for murder. You could come up there and you go see my galvanize damage."
She said that she saw the persons, who were laughing at her.
Samuel says that she is the only target for the persons, and is unable to get rest, night or day. She also accused unknown persons of stealing peas, bananas and four fowls from her yard.
"They hah me like a pappyshow," she said, with emotion in her voice.
SEARCHLIGHT called the police to find out what was being done about the reports that Samuel said she had made.
The Police Public Relations Department indicated that they have always been dealing with 'Tiny's' reports, of which they receive approximately three per day.
They indicated that they have arrested people and taken them to court in the past, after 'Tiny' made reports against them.