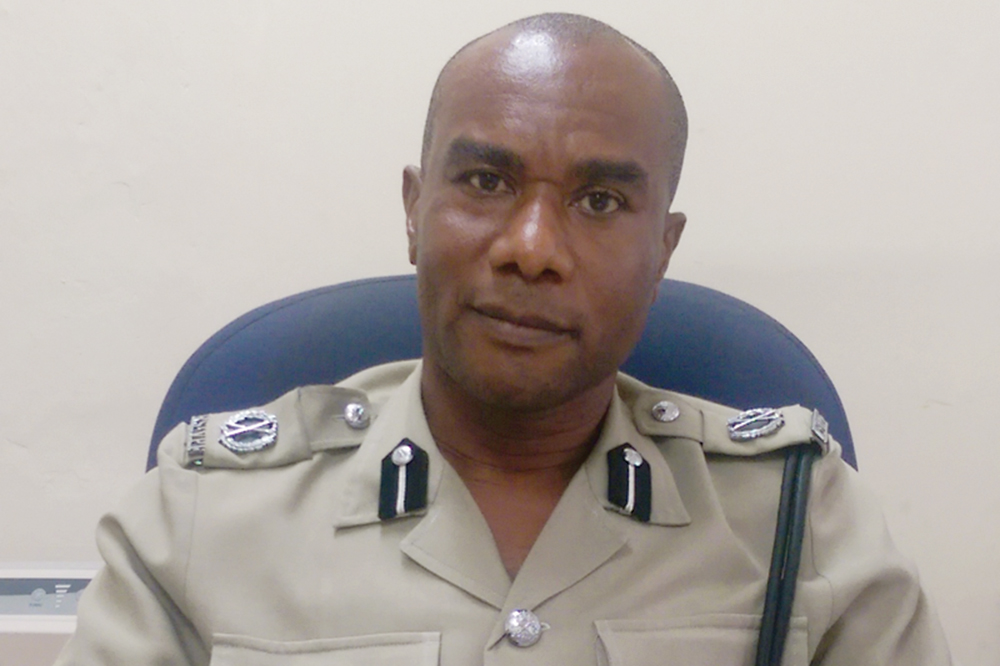 When witnesses refuse to testify, criminals go back on to the streets – Joseph
The evidence of a virtual complainant or a key witness in a case before the courts is critical to justice being served and if these persons refuse to give evidence then justice may not take its course.
"Without the evidence of the virtual complainant, it literally ties the hands of the court, because if a person comes to the court and say they are not giving evidence, then the court would [have] no other choice than to dismiss the case," deputy commissioner of police Frankie Joseph explained to journalists during a press briefing last week.
The Deputy Commissioner was responding to a question relating to three recent high-profile cases where the main witnesses refused to testify.
One of these cases involved the October 15, 2017 attempted murder of Jawanza "Sanga" Fraser. The three men charged with this crime — Jomorni "Small Man" Tash, Colin "Cocoa" David and Recardo "Shrek" McFee were freed of the offence after Fraser refused to give evidence in the matter.
Another such case also involved McFee who was the main witness in a case where a man was killed, and nine others wounded on October 14, 2017 at Diamond.
This case saw Alaskie "Beaver" Samuel and Obandelle "Bandell" Neverson charged with the mass shooting that resulted in the death of Gregory "Woody" Abraham.
Last week, McFee, who initially said Samuel and Neverson were responsible for Abraham's death and the woundings of the others withdrew his statement at the Serious Offences Court. He told Chief Magistrate Rechanne Browne he did not wish to give evidence and he did not want anyone to hurt his family.
Also, Monty Hillocks, a chauffeur of Belmont who was named as a key witness in a murder case last year says that he was never and is now not a witness in the matter, although he is being referred to as such.
On Friday, October 7, 2016, a gunman shot at Hillocks while he was at the home of Mozart Lee in Glen. Hillocks escaped unhurt, but 10-month-old Mozart Lee was hit by a bullet and died, while the baby's parents Mozart Lee and Shelly-Ann Durham were also shot but survived.
Hillocks was later named as a key witness in the murder case when Villa residents Martin "Jah-son" James and Ricardo "Shrek" McFee were charged with the death of the baby, but his testimony was never given and on Tuesday April 26, 2017, after a no case submission by lawyers Grant Connell and Israel Bruce was upheld at the Serious Offences Court by Chief Magistrate Rechanne Browne-Matthias, Williams and McFee were freed.
But, in a strange twist of events, last October, Williams and McFee appeared at the Calliaqua Magistrate's Court, re-charged with the baby's murder.
On Wednesday May 16, in an interview with SEARCHLIGHT, Hillocks said that he would like the public to know that he is not a witness in the high-profile murder case. He said that although he made this clear to investigating officers, he understands that a statement he gave to police earlier was used to re-charge the men. He said that he will not testify.
The Deputy Commissioner said that when persons recant statements, it is very hard to convict someone if there is a lack of forensic or other evidence.
He said that in convicting someone in the courts, the virtual complainant's evidence is very critical (except in murders and manslaughter) and a person going back on what they said most times circumvents the process, allowing the perpetrator or guilty parties to escape being dealt with lawfully by the court.
He noted however that at times, the witness's backpeddling does not always hamper the police investigation because the police would have already carried out their investigations and gathered all the evidence.
"If the virtual complainant decides they not going to give evidence, whatever forensic evidence is before the court the court would make a determination," said the Deputy Commissioner.
He however noted that witnesses refusing to give evidence in many cases means justice is not being served and that is no fault of the police, the office of the Director of Public Prosecutions (DPP) and or the court, but if this develops into a trend the police would be very concerned.
"We do not want perpetrators to commit crimes and go back on the streets because witnesses are not giving evidence, because it would mean they will think that they can do anything and get away, so if it continues we will have to look into it and see what we can do to get witnesses to go right through the court process," deputy commissioner Joseph said.