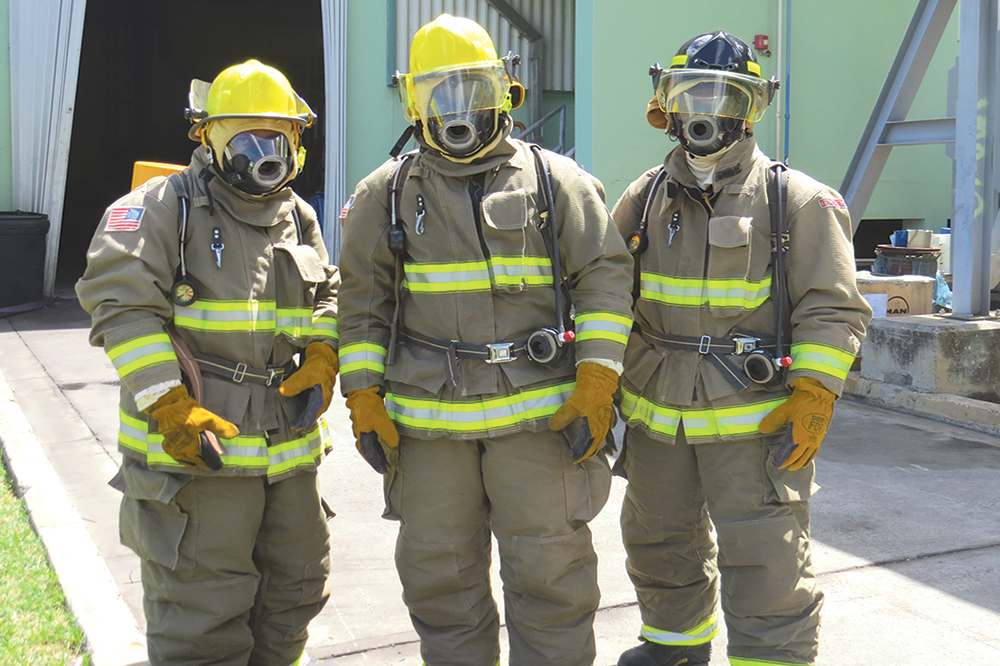 Vinlec partners with Fire Department for fire Drill
Members of staff from VINLEC and officers from the Fire Department of the Royal St Vincent and the Grenadines Police Force (RSVGPF) were involved in a Fire Drill on Thursday, May 24. The exercise was held as part of activities to commemorate the Company's Environmental Health and Safety Awareness month.
The simulation exercise took the form of an Engine Room/Building Fire at the Lowmans Bay Power Plant. Once the fire alarm was sounded at the plant, all parties on duty were required to follow the Protocol established for power station fires across the company.
Employees of the company served as first responders. The fire truck took 14 minutes to arrive on scene at the Lowmans Bay Power Plant from the Kingstown Station. Once on site, officers from the Fire Department continued work as they would at an actual scene.
An evaluation of the session was done immediately after, where both parties outlined the strengths and weaknesses observed. VINLEC's CEO Thornley Myers said that the partnership between both parties is essential because VINLEC provides an essential service throughout this country any such event can affect our citizens. He said that the company is taking steps to ensure it is adequately prepared for any such eventuality.
Chief of the Fire Department ASP James commended VINLEC's efforts and said that the partnership is important, noting that he was pleased with the measures put in place by VINLEC. Both parties have committed to continue work to ensure that they are better able to respond to any such incident at VINLEC's facilities.