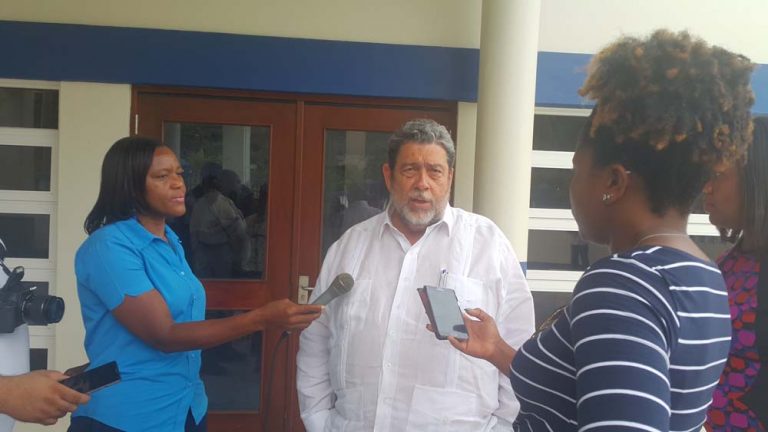 Fees being worked out for the Modern Medical Complex + VIDEO
With the opening of the Modern Medical Complex at Georgetown only weeks away, members of the media were given a tour of the facility Friday afternoon.
The facility, which will provide hemodialysis, x-ray, ultrasound, surgical, laboratory, intensive care, physiotherapy and chemotherapy services among others, will be initially staffed by 120 people.
Friday's tour was led by Prime Minister Dr. Ralph Gonsalves, who was accompanied by senior members of staff of the Ministry of Health, Wellness and the Environment.
The Prime Minister said the services of the facility are available to all Vincentians and while the costs for the various services will be subsidized, fees will be charged.