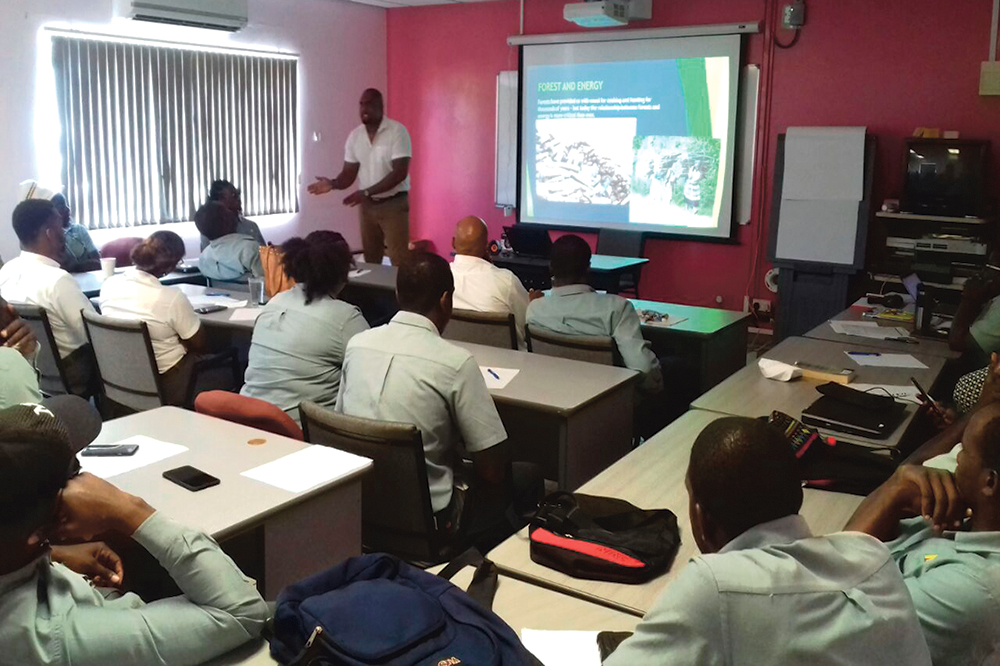 Vinlec hosts environmental protection seminar
Twenty-nine employees were engaged in discussions on Environmental Protection on Wednesday, May 23, as St. Vincent Electricity Services Limited (VINLEC) placed special emphasis on Environmental Health and Safety during the month of May.
VINLEC's Environmental Health and Safety Awareness month is commemorated annually to heighten awareness among staff about the significance of workplace safety.
The facilitators were drawn from various sectors locally and addressed matters such as minimizing the adverse impacts of the electric utility on the environment, optimizing the positive impacts of electric utilities on the environment and waste management (including proper disposal of hazardous waste).
Janeel Miller-Findley, head of Sustainable Development Unit, outlined the state of the environment in St Vincent and the Grenadines (SVG). She noted that each citizen has a role to play in proactively protecting the environment and encouraged the participants to get involved.
Senior Forestry Officer Cornelius Richards spoke to the participants about Forestry and the Energy Sector. He highlighted the role of forestry services in safeguarding the environment and providing sustainable energy, including hydropower. Richards said that it was critical for VINLEC and the Forestry Department to continue working together to protect the forest resources.
Manager of the Solid Waste Management Unit Winsbert Quow highlighted the role of the CWSA in waste management, including landfill management. He commended the initiative undertaken by VINLEC to promote the safe disposal of CFL bulbs. Quow also said that he is pleased with the existing partnership between VINLEC and CWSA, as it relates to environmentally friendly waste management.
VINLEC's Environmental Policy states that the company believes that environmental protection and enhancement are sound business practices that are beneficial to the ecological and economic health of our country. It also says that VINLEC conducts business in an environmentally sensitive and responsive manner, while providing customers with safe, reliable and responsible service.
The session was interactive and impacted positively on the participants. They received very sound and useful information and also engaged the presenters with insightful questions and suggestions.