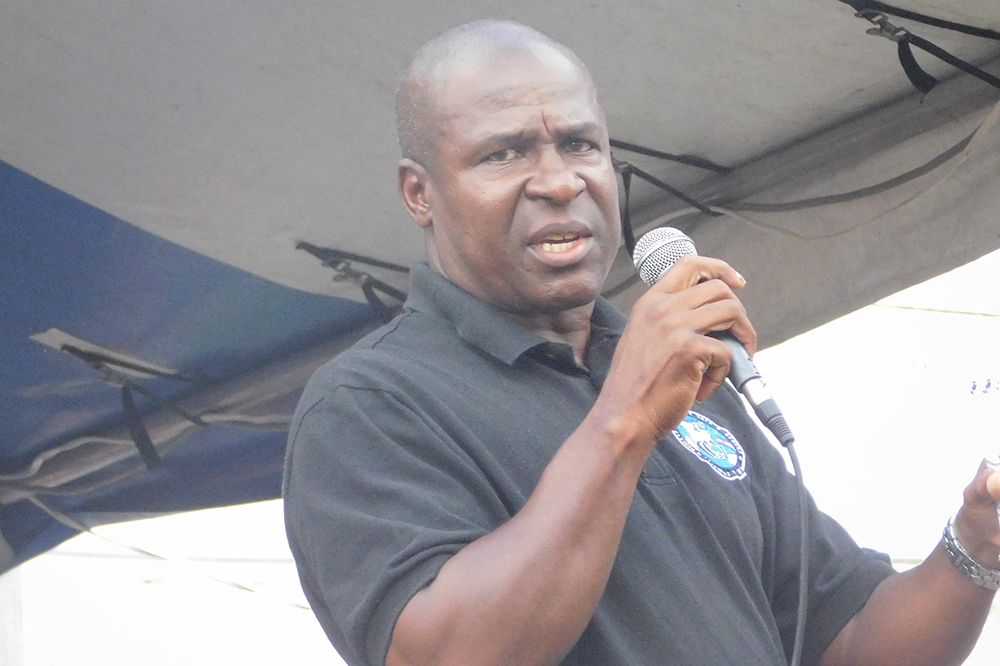 Belle Isle prepared to house double amputee – Head of Prisons
The Belle Isle Correctional Facility, after some adjustments, is prepared to house its first prisoner who is a double amputee.
SEARCHLIGHT spoke to the Head of Prisons, Superintendent Brenton Charles, yesterday to query the institutions readiness to take one Andrew Myers as a prisoner.
Myers, who lost both lower legs to diabetes was sentenced on May 29 at the Kingstown Magistrate's Court to four years in prison. He plead guilty to stabbing his wife of 27 years, Monique Myers, in the chest. This act had resulted in his wife having to spend a number of days in the hospital nursing a ten centimetre deep wound.
Charles stated that initially there was the problem that the bathroom at Belle Isle was not laid out to accommodate a wheelchair.
"The facility is built in a way that you can move around freely, with the wheelchair. The bed design, they are in line that he can come straight off the wheelchair onto his bed," Charles informed.
He also explained, "The one thing we didn't take into consideration was getting them into the bathroom, we didn't have a bathroom that would take them with the wheelchair straight in, but we have since made some adjustments so that this is since taken care of."
As for the new inmate's diabetes, Charles indicated that many prisoners have the condition, and he would be treated as they are.
When asked if he would need someone to be assigned to his care specifically, the Superintendent said that he thought this would not be necessary.
"I don't think we have any need at this point to assign somebody specifically to him, you know, I think it's gonna be all of our responsibility, of the staff, to make sure that he's okay, that he gets what he needs to get," he stated.
He stated, "He's not disabled or anything, he can move around, he can do everything for himself."
He said that Myers will be kept in a cell with other prisoners, and that at Belle Isle, nine prisoners are normally kept in a unit.
Referring to the vocational rehabilitation programmes at Belle Isle, Charles said Myers is welcome to take part.
"…if there's anything he think he can do, anything that he can get involved in, we will be happy to accommodate him really," Charles said.