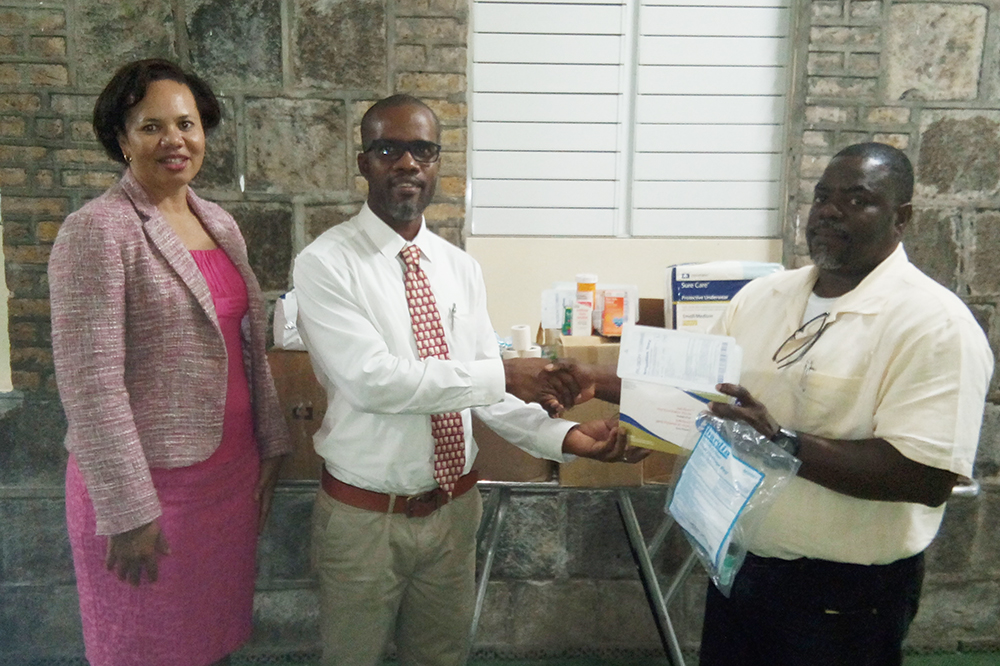 US based Vincentian donates to MCMH
Deputy Administrator at the Milton Cato Memorial Hospital (MCMH) Andrew Williams has thanked Evancey Harry, a Vincentian who resides abroad, for her recent donation to the main local medical facility.
"We are elated. We are so grateful to have this timely donation and we want to say thank you to the donor," said Williams while accepting the items last week during a ceremony at the MCMH.
Harry, who is originally from Barrouallie, lives in New York (NY). She works in the medical industry and her local spokesman Vincent Reid told SEARCHLIGHT that Harry is committed to the development of St Vincent and the Grenadines (SVG) and wants to do anything in her power to help.
"She is happy that she is contributing to St Vincent and the Grenadines and this is the beginning of what she is planning to send. She works in a hospital and that work is dear to her and hence she uses the opportunity to send items that she knows are needed here," said Reid.
The donation includes adult disposable diapers, urinary bags, medication and other needed supplies.
The deputy hospital administrator also encouraged other persons to make donations, as the hospital always welcomes generosity.
Williams said that persons can feel free to donate gloves, urine bags, dressing sets, blood giving sets, IV giving sets and hospital linen.
Hospital Administrator Grace Walters was also on hand to witness the donation and expressed gratitude to the donor.