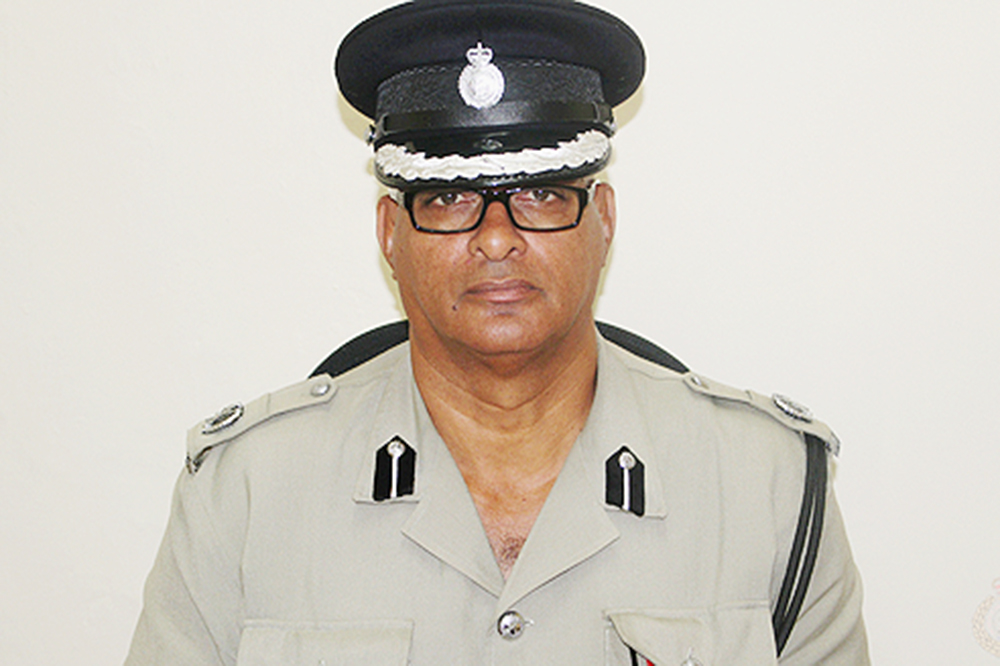 Richard Browne moves up in rank to Assistant Commissioner of Police ag.
The Royal St Vincent and the Grenadines Police Force has seen the appointment of the newest member to its executive management team.
Richard Browne, on March 1, 2018 was appointed to the rank of Assistant Commissioner of Police (ACP) in the acting capacity.
With 34 years of service, he brings to the position a wealth of knowledge and experience. Throughout his policing career he has worked at various departments within the Police Force, which included the Traffic Department, Several outstations and the Divisional Commander to various divisions and branches. Assistant Commissioner Richard Browne at his previous rank of Superintendent was the Divisional Commander of the Central Division and Commandant of the Police Training School.
Before his tenure as a police officer, ACP Browne worked as a Seismic Technician from 1980 – 1981 and a teacher at the Intermediate High School and the Park Hill Government School from 1981 – 1983.
He then joined the Royal St Vincent and the Grenadines Police Force in year of 1984.
Assistant Commissioner of Police Browne after his first year in the Police Force was dispatched to Grenada after the US Intervention. He attended many training sessions throughout his career including Human Rights and Humanitarian Law Instructors Course in Jamaica; The Military Training Course in Barbados; the paralegal seminar; Stress management in Disaster Course; and The incident Command System Course amongst many others.
Commissioner of Police Colin John on behalf of the rank and file of the Royal St Vincent and the Grenadines Police and its Auxiliary, congratulate ACP Browne on his new appointment.