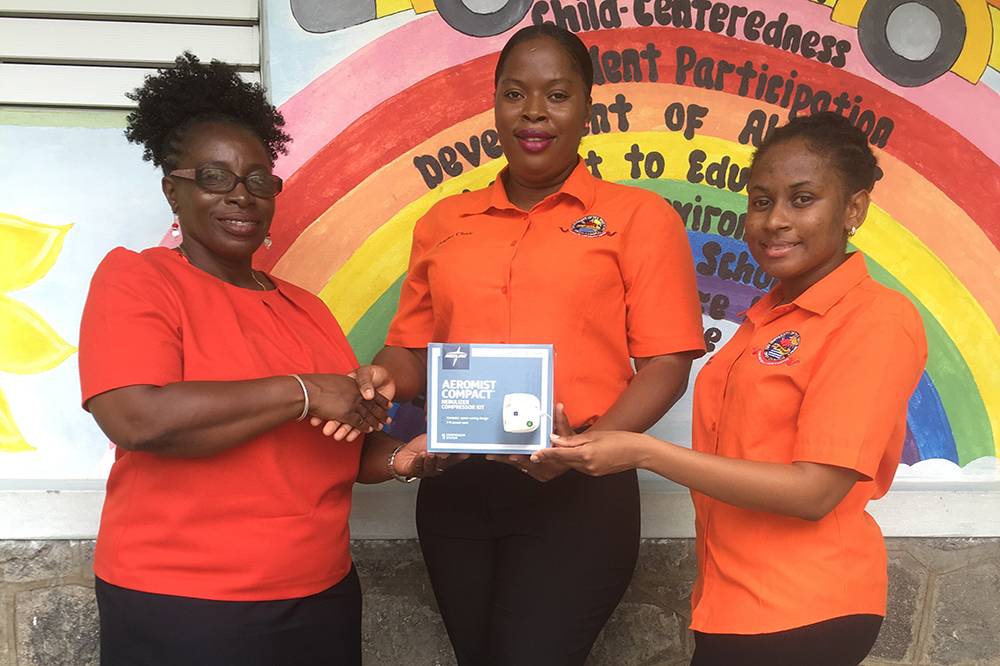 UWI Open Campus donates to health centres around SVG
The University of the West Indies Open Campus Guild of Students, St Vincent Chapter recently made several donations of nebulizers to schools and health care centres on the mainland.
In a release issued on Monday, the Guild said the nebulizers were donated to the St Mary's Roman Catholic School, Georgetown Government School, Diamonds Clinic and the Georgetown Smart Hospital.
The recipients expressed gratitude and appreciation to the Guild of Students for their efforts and thoughts of those suffering from asthma.Chapter Chair, Renitta Peters-Morris urged the recipients to take care of the equipment and highlighted the Open Campus's plans to continue giving back to the communities nation wide, step by step.
The donations of the nebulizers follow the donation of fans to the paediatric ward of the Milton Cato Memorial Hospital in March 2018.The Guild of Students of the St Vincent Chapter is proud to be able to assist persons struggling with Asthma.
Asthma is a chronic disease involving the airways in the lungs. There is no cure for Asthma and as such, the management of the disease is critical in ensuring it is kept under control.