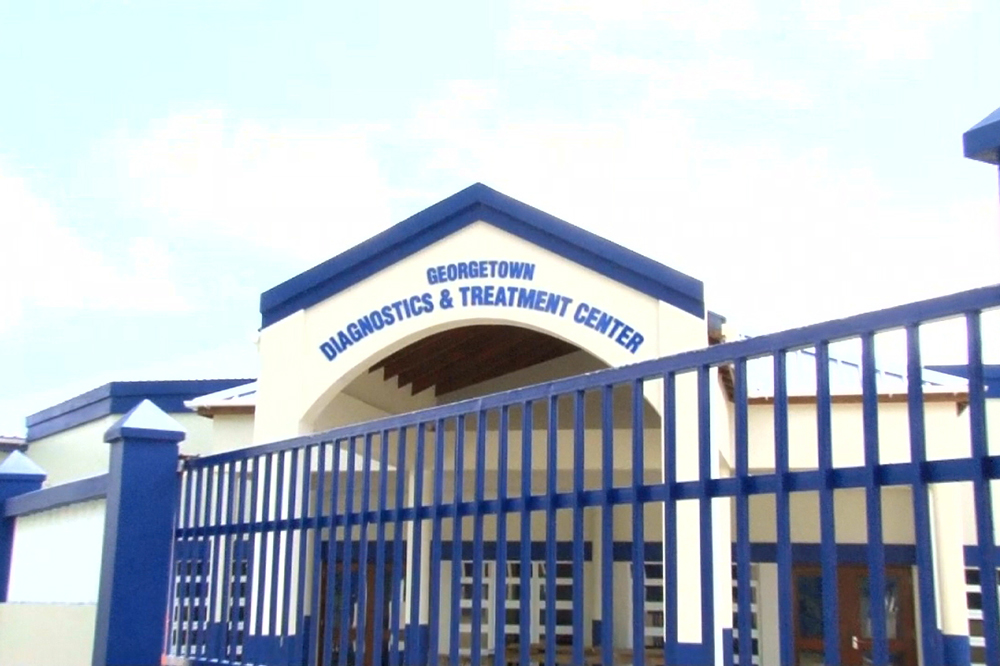 Major health care improvements expected with new Diagnostic and Treatment centre
As the government of St Vincent and the Grenadines continues its quest to improve the delivery of healthcare in this country, that process is about to be enhanced with the addition of the Diagnostic, Treatment and Medical Complex at Georgetown, next to the Georgetown Smart hospital.
On Thursday May 17, Prime Minister Dr Ralph Gonsalves, accompanied by officials in the Ministry of Health, including Minister of Health Luke Browne, toured the facility to assess its readiness for opening and operation and pointed to its imminent opening.
Speaking during an interview with the Agency for Public Information, Prime Minister Gonsalves indicated that when the hospital opens, there will be over 100 workers, possibly 120 to begin with; however, that figure will rise to about 173 as they make the assessment of the extent of the delivery, and demand on the services.
He noted too that, "What we are starting with is more than adequate for what we expect the demand will be. The demand is set to come from Biabou to Fancy and all the villages in between, This will be about 40,000 persons but people from all over the country can come; is their facility it's only located here and this will take pressure off Milton Cato."
According to the Prime Minister, the opening of the Georgetown facility is imminent with just one or two minor things to be done. He said he has been advised that all that is required to facilitate the opening will be delivered before the end of this month.One of the major services to be offered at the Diagnostic, Treatment and Medical Complex is Haemodialysis, which will be available to kidney patients across the country.
According to the Prime Minister, the Ministry of Health is working with the Ministry of Finance to come up with figures to determine what patients who use the Haemodialysis facility will pay for that service.
The Prime Minister noted that across the country the delivery of healthcare is being improved. Referencing the Milton Cato Memorial Hospital (MCMH) he said they have done some face lift although more needs to be done.He said the MCMH is the centre in the Eastern Caribbean for Pediatric care.
He noted also that over $5 million has been spent refurbishing the female wards and that an additional operating theatre and another ICU Unit have been installed, among other improvements there, with the renovation of the kitchen being one of them.
The government, according to the Prime Minister, has also built the Stubbs Polyclinic, one at Buccama and another in Marriaqua, with the latter two soon to be opened, offering 24-hour services with their own doctor. The Mental Health facility has been rebuilt and plans are in place for the rebuilding of the Louis Punnett Home.
The government has also already signed the contract with the architect for the design of the Acute Referral Hospital, a proposed 130 bed hospital at the old E.T. Joshua airport site.Meanwhile, in preparation for the opening of the Diagnostic, Treatment and Medical Complex, a complement of Cuban healthcare professionals, who will be stationed at the facility is already on the ground and lab technicians have been trained to operate the lab facility.(API)