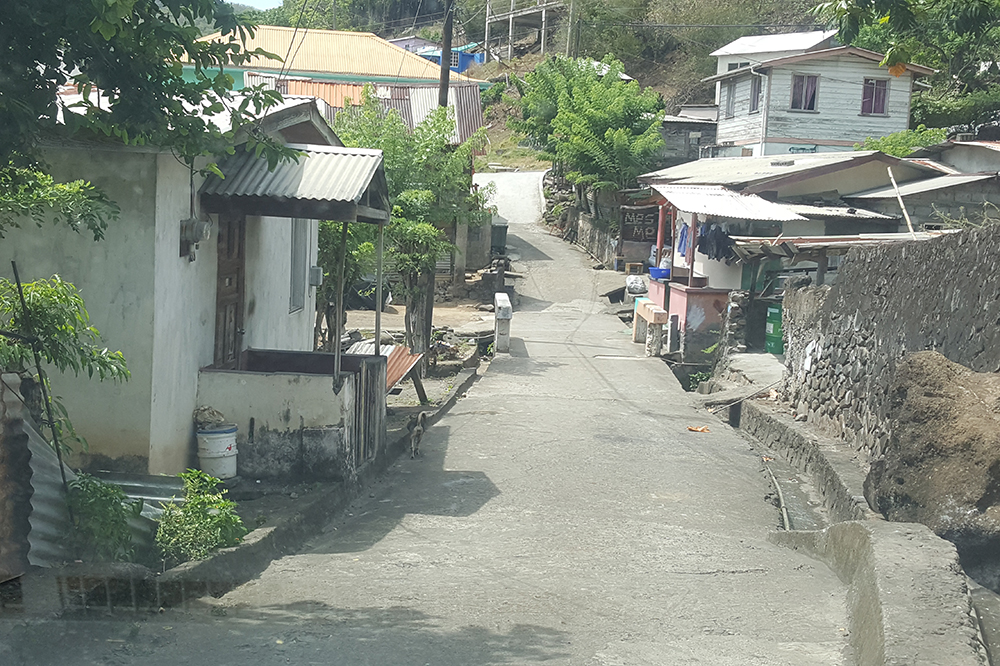 People outraged over sexual offences in SVG
by lyf Compton
Allegations of sexual assault are rife in SVG, and slowly, persons are beginning to speak up and express outrage over incidents of sexual impropriety. For instance, a Layou resident who was accused last week of having sexual relations with a girl under the age of 13 years old has come under harsh criticism from villagers.
"It's disgusting to hear about. I can't imagine what that young girl went through if what people saying is correct," said a Layou resident in relation to the incident which is said to have occurred in an area of the town known as Pasture.
But, that same resident, who spoke under the condition of anonymity for fear of reprisal from supporters of the accused, said that alleged incidents of exploitation of young girls do not land at the feet of this man alone as many men in the town have for years, been using money to lure underage girls into sexual activity.
"That is not nothing new down here. Plenty of them doing it and plenty of them will get catch," said the irate resident who is baffled over why fully-grown men are attracted to some of these very young girls.
"This is a big problem. I can imagine what some of these men doing some of these girls in private because some of them, I never see no big woman check them or them check no big woman is pure little girls," commented the resident.
A man in his 20s who also lives in Layou said that many persons are upset about the latest public incident but are choosing to only whisper about it in close quarters, as is often the case in small communities where everyone knows everyone else.
But, while several persons are angry, a question from SEARCHLIGHT to a random woman in the street in relation to the sexual issues sums up the attitude of many persons.
"Who me you asking? Me ain't studying that and me ain't know cause is nah me. Me look underage?", commented the woman, while brushing off the reporter.
Another weird response came from a man. "Rape? I like them things dey," he said, seemingly joking about the serious issue which has been plaguing communities.
Allegations of sexual assault have been reported in several communities across the country.
This week, two men were taken to court charged with heinous sexual crimes against underage girls. Last Monday, Andrew Gary Stewart, a 57-year-old man of Layou, was taken before the Kingstown Magistrate's Court charged with having sexual intercourse with a 13-year-old girl, while on Tuesday, Remano Roberts, a 46-year-old fisherman of Ottley Hall was taken to the Family Court, charged with sexually assaulting a seven-year-old child.
A report from the police stated that it is alleged that on May 11 at 7:30 pm, Roberts indecently assaulted the minor to wit, "By feeling and sucking her vagina with his mouth and hands."
An investigation has also been launched into a report originating from Union Island that a 10-year-old girl has been impregnated, allegedly by an older man from mainland St Vincent, while a manhunt is on for a Petit Bordel man who is accused of raping a 10-year-old girl.
Recently, calls have been made for a sex offender registry, but that does not seem to be high on the agenda of persons with the power to make this a reality. Cases of sexual abuse are usually heard in chambers at the Family Court, from which reporters are barred. The Police Public Relations Department also usually refuses to issue the names and other minor details of persons charged with these crimes.
The absence of a sexual offender registry, the barring of journalists from the Family Court, and the limited information available from the Police Public Relations Department feed the opinion of the public that offenders are not made to pay for committing sexual crimes and that when they are charged, they are protected by the system.
What exacerbates the problem is that victims sometimes feel that they will not get justice if they report a sex crime and as a result, many incidents go unreported.
The problem is also worsened when parents and family members accept payments from the perpetrators of these acts to stay silent. A few persons have complained that reports are sometimes not taken seriously by the police. One woman told SEARCHLIGHT last year that a complaint by a mentally challenged woman who was violated by a gang of men was not taken seriously by the police.
She claimed that the attitude of the police was that the woman who was abused had somehow brought this on herself.
As the discussion goes on, a case at the High Court this week has brought the issue more sharply into focus. On Tuesday, a former member of the Special Services Unit (SSU) of the Royal St Vincent and the Grenadines Police Force was freed of charges of rape, incest and sexual assault charges by a jury. Some persons on social media, displeased with the judgement, have used this case as an example of why they distrust the justice system.