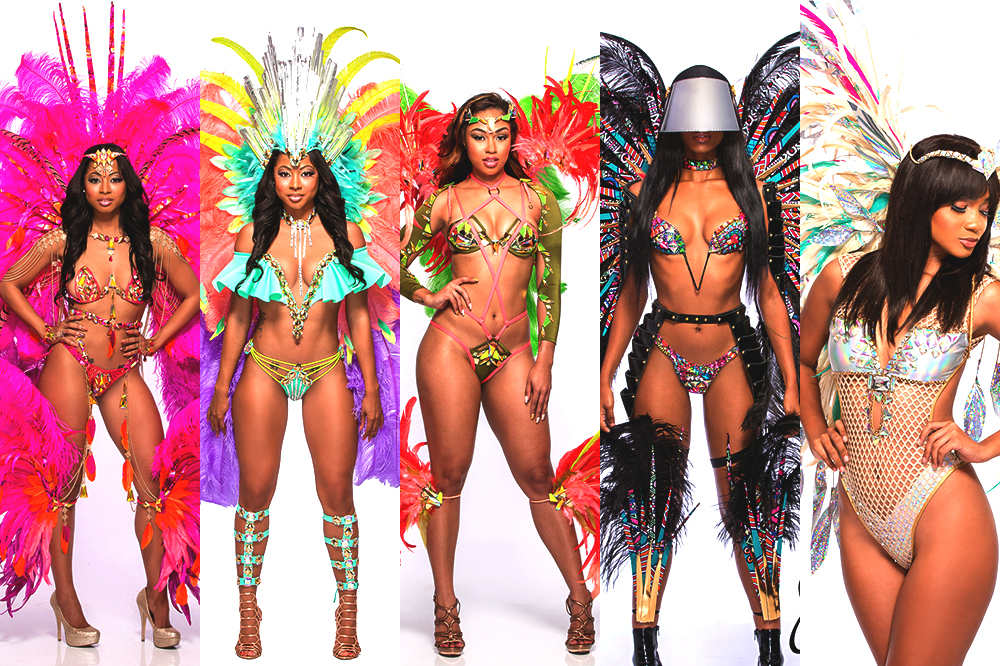 Oxygen Mas Band – an experience not found any where else – Karen Veira
When a masquerader decides to play mas with Oxygen Mas Band for Mardi Gras, they are not just paying for a costume, but for an experience that is hard to come by anywhere else.And Karen Veira, one of the band leaders of Oxygen Mas, is encouraging people to be part of their second-year production called 'Nebula'.
"Nebula is about the stars and the alignment of stars and the gases emitted from stars and the colours they become when emitted," explained Veira while describing the concept of the party band.
Nebula, an adult only band, has five sections. These sections are Orion, Andromeda, Cosmic Dust, Helix and Luna. Orion, Helix and Luna cater to the males."We are a one stop Carnival shop. When you register to play mas with Oxygen Mas, you are registering for a fun day on carnival Tuesday from morning to end," said Veira who noted that there are frontline and backline sections available.
Oxygen masqueraders begin their day at the Cruise Ship and Ferry Berth where they are offered free parking and breakfast. American and Vincentian breakfasts were served last year.The Vincentian breakfast included among other things, dukuna, ground provision, saltfish and black fish while the American breakfast was pan cakes, eggs, sausages and burrito wraps. Fruit bowls and beverages including juices, tea and coffee were also available and Veira says that this year, the breakfast will once again be a surprise.
"Last year we had anything that you could have thought about," said Veira.After breakfast, masqueraders will take to the road behind the sound truck which this year will have top DJs, from SVG and around the region.
After the morning party, lunch will be served and after lunch masqueraders will return to the road for more partying before receiving the afternoon snack."It is drinks on road from start to end. Alcoholic beverages all day and then when it gets dark, we serve a snack and that is why I think people should play with us.
When you play with us you are not only getting a costume you are getting an experience that would encompass all the best DJs around the region and SVG and you get the best treatment from breakfast, to lunch, to snack, to drinks, all day long," said Veira.
She noted that while some people may talk about the cost of being a part of Oxygen, if one were to check the value, it is well worth it."We have a huge security team, free parking, free food and drinks.
A party on carnival Sunday (July 8) called Good People that is free for our masqueraders in a brunch type all-inclusive set up," said Veira who added that masqueraders are also given freebees like bags and mugs."It's an unbelievable experience," she said of the band that will cater for 500 persons.