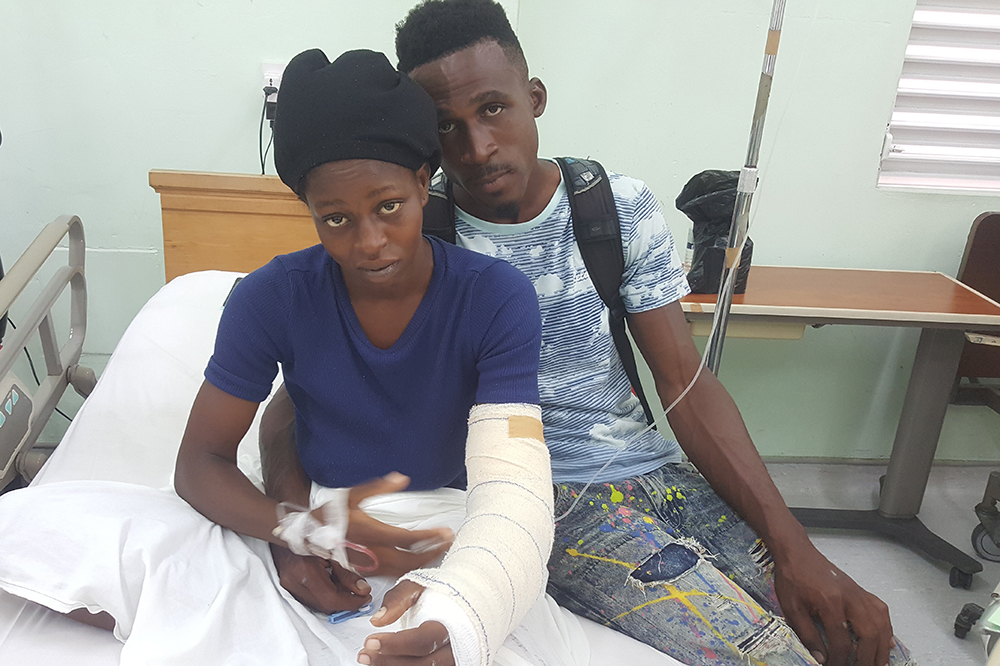 Operation on young woman's arm successful
The 20-year-old Petit Bordel resident who had her arm almost severed during a cutlass attack underwent successful surgery last Thursday to properly reattach the limb.
Teresha Edwards was attacked on Monday May 14 by a cutlass wielding woman.
The incident was documented in two video recordings that were shared on social media.Edwards told SEARCHLIGHT on Friday that the surgery was successful and she is hoping to have full use of her arm when she heals.
She was up to press time still a patient at the Female Surgical Ward of the Milton Cato Memorial Hospital (MCMH).  Margaret "Old Girl" Smith, a resident of the area has been detained in relation to the incident.