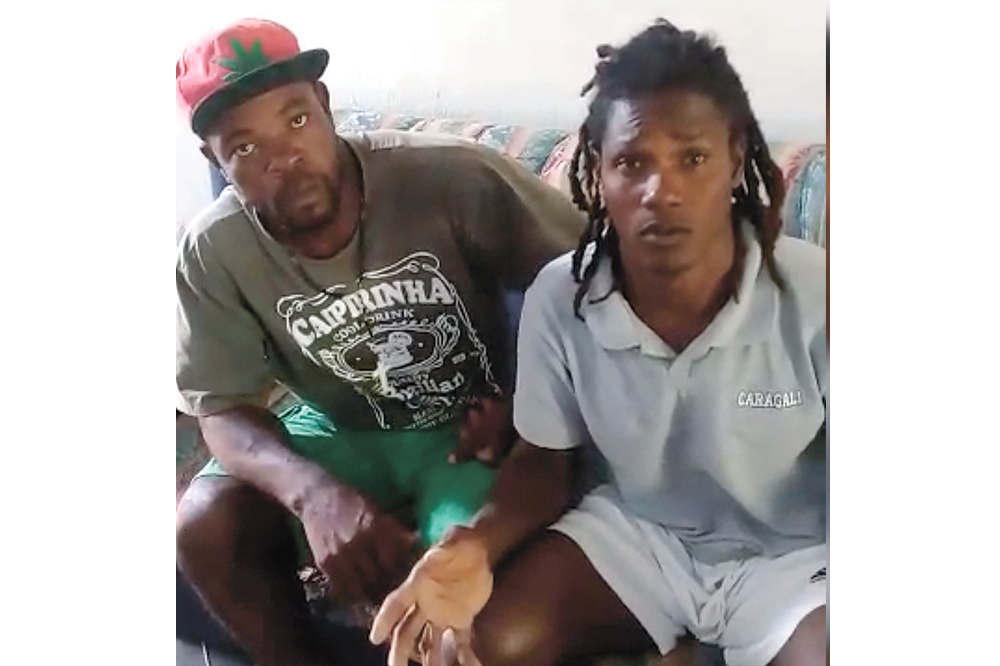 Kidnapped men return home from Venezuela
Two men who were allegedly being held captive in Venezuela have been released.One of the men is a Vincentian, said to be from mainland St Vincent, but who resides in Ashton, Union Island; the other is Marlon Garraway, a Grenadian.
A few weeks ago, the two men were seen in two videos, begging someone called "Abijah" and "Africano" to pay money to secure their release or risk them being killed.
The men were in Venezuela where it is alleged they were held captive by drug dealers who are owed money by men living in St Vincent and the Grenadines (SVG).While in the video none of the men claimed that they were being held because of a drug deal gone wrong, that was the consensus of persons.
A news report coming out of Grenada says Garraway's mother Yvette Garraway confirmed that her son and the other man had returned, and that the family had sent US$5000 to the kidnappers who had asked for US$30,000.
A YouTube video, 17 seconds long, shows Garraway holding a beer while one of them says, "he back home with us".
The men are in a jubilant mood.A resident of Union Island confirmed that the Vincentian shown in the kidnap video is known as "Watch It" and he was also spotted on Union Island this week.The men are said to have returned by boat.