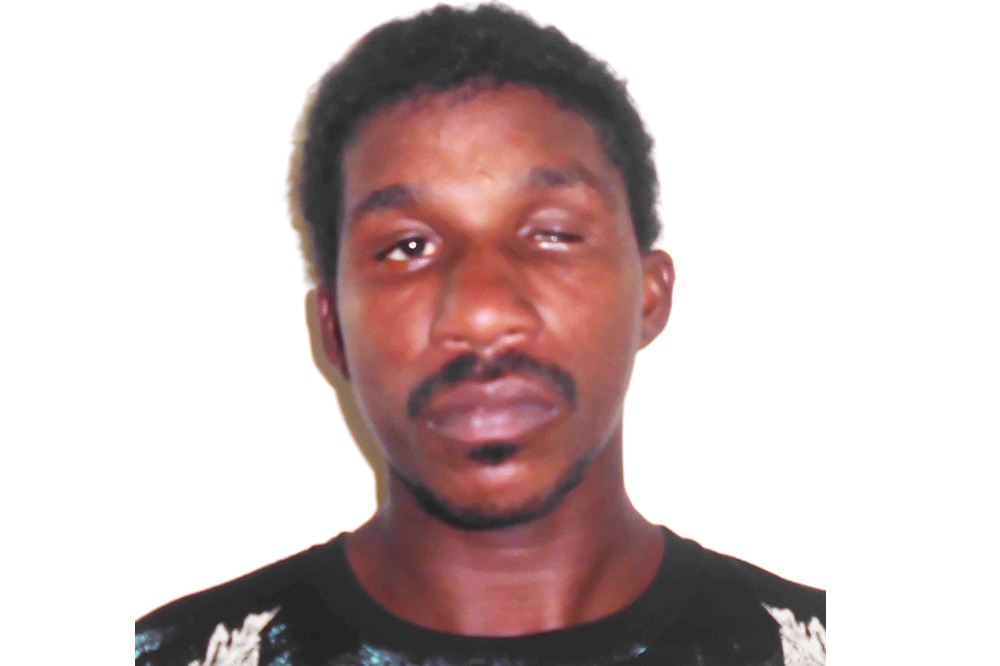 Wanted man being helped by villagers – Residents
Two residents of Petit Bordel say that a man who is wanted by police for allegedly raping a 10-year-old girl is being helped by some people in the village.
On May 14, police issued a bulletin stating that Simeon "Gabo" Francois is a person of interest in investigations into a report of alleged abduction, attempted rape, indecent assault and assault, bodily harm.
Up to press time, Francois had not been caught, and two residents of the area told SEARCHLIGHT on Tuesday that the wanted man is being given food and other supplies by persons in the area.
A male resident said apart from the police, villagers are also looking for Francois and believe that those who are helping him have designed a way to communicate with the 33-year-old farmer.
"They shine a light when it is safe for him to come and they don't meet with him in one place twice. They giving him food and clothes," said the angry man.The police are seeking the help of the public in locating Francois.
He is 5'3" in height, has a light brown complexion, brown eyes, a scar to his left eye, and has tattoos about his body. He is slim in build and has a broad face and thin lips.He is a national of St Vincent and the Grenadines and should be approached with caution. Police say he is considered armed and dangerous.
If seen, please contact any police station or Assistant Commissioner of Police in charge of Crime at Telephone # 451-2467 or 457-1211 ext. 217 or Officer in charge CID/CRO/MCU at 456-1810 or 457-1211 ext. 216, 220Calls would be treated confidentially.A female villager said Francois has been a person of interest in several investigations in the area in the past but he has never been charged with any of the offences.