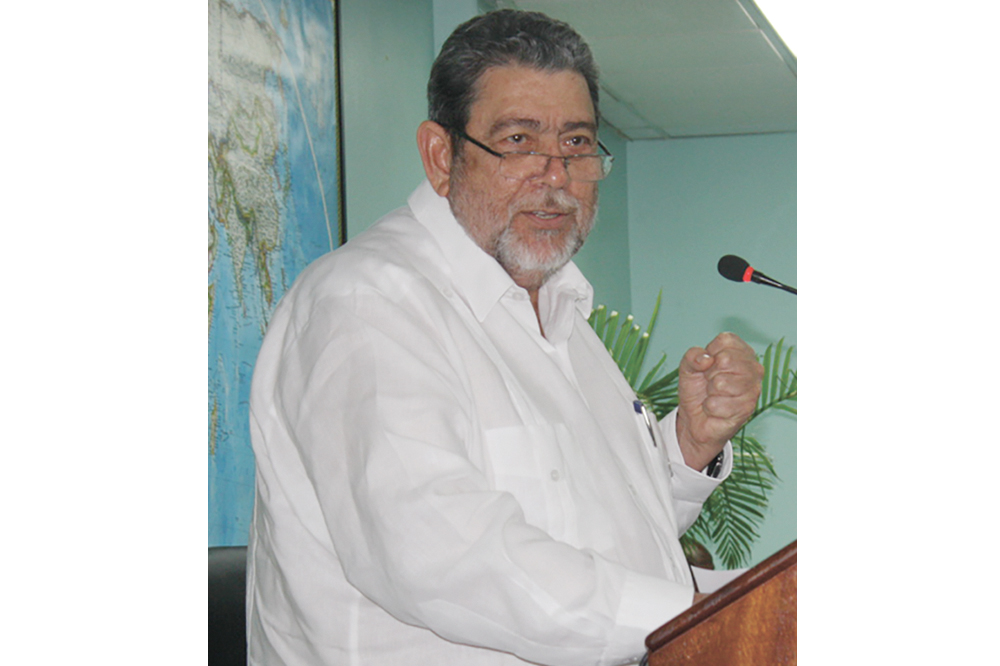 PM's lawyers write 'reaction letter' to BDS Ltd
Lawyers acting on the instruction of the Prime Minister have written to BDS Limited, operators of Nice Radio, in response to statements broadcast on the radio station a few weeks ago.
Dr Ralph Gonsalves made the disclosure on Tuesday, May 15, during a call to the We FM morning show."…Yesterday at a personal level, I requested my lawyers to proceed on an earlier matter to issue the requisite reaction letter to BDS in relation to the defamation which have been on the air waves, of which persons have spoken about two to three weeks ago.
I was in and out of the country and the lawyers, they wanted to make sure that I was on the ground when that letter is sent," Gonsalves said.On April 3, 2018, defamatory statements made by a caller to the New Democratic Party (NDP's) New Times Programme were broadcast while the show was hosted by Colin "The Hitman" Grahame.
The caller, who claimed to be calling from Canada, made statements about the Prime Minister and members of his family in relation to offshore bank accounts.Gonsalves spoke of his intention to take legal action a few weeks ago, and within hours, owner of BDS Ltd, Douglas "Dougie" Defreitas responded that "if he wants to sue the party (NDP) and Colin, that's okay.
I am asking him not sue me because it is destructive to me."Defreitas apologised for the statements made by the caller, and radio host Colin Grahame also apologized immediately after Gonsalves stated his intention to take legal action.BDS Ltd. has paid the Prime Minister over $350,000 over the last few years from judgements he has received in two defamation cases.
On both occasions, payment was facilitated by contributions made by the public to a ' Save NICE Radio' fund. Defreitas has also had to apologize in writing to Gonsalves on at least two other occasions.