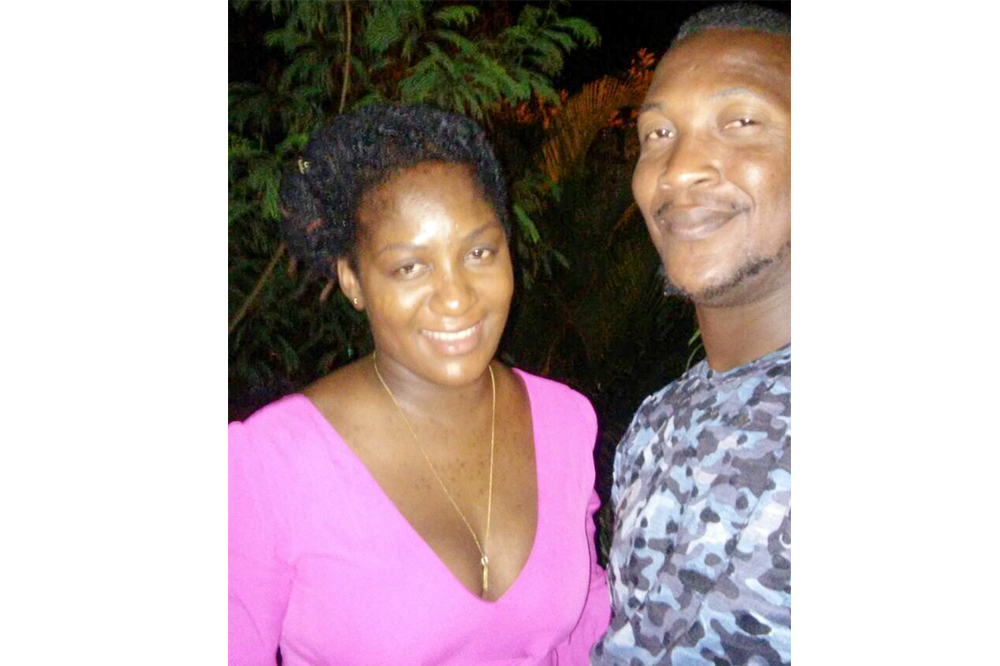 Dead woman's husband looking to sue over comments made on radio
Widower Paul Stephens will be seeking the advice of a lawyer in relation to comments made live on radio by several persons about the death of his wife Jetonnia.  On Thursday, May 10, at around 6 a.m., Stephens found his wife unresponsive on the floor of the living room of their Keartons, Barrouallie home.
He tried to revive her and when she did not come to, he called the police.District Medical Officer, Dr Yaphet Shoy pronounced her dead at 8:25 a.m. and later that day, it was widely rumoured that Stephens had something to do with his wife's passing although police stated in a release that there were no visible marks of violence on the body of the deceased.
Social media took up the story and radio shows discussed it in depth. A photo with a woman with her throat cut began making the rounds with some claiming that the woman was Stephen's wife, but it was not.
Now the bereaved man says that he will seek the help of a lawyer to find out if he has a case of defamation against persons who spoke about the issue on live radio.Radio personality Frank DaSilva, who records many of the local talk shows has promised to give the recordings of the discussions to Stephens and help him secure a lawyer in an attempt to punish persons who may have defamed him.
On Tuesday, Stephens told SEARCHLIGHT that his wife's autopsy found her to have died of heart failure. He said he was told by the pathologists that his wife had a condition that sent blood to her heart at twice the rate and that caused her to have a heart attack."I don't know why persons were saying that I killed her because I would never do that," Stephens told SEARCHLIGHT at his home on Tuesday.
He said that he was calm after the passing of his wife because the things that he has gone through in his past prepared him for something like this.He is encouraging young persons to live their life for Christ as no one knows the hour of their death as is evident with the death of his 32-year-old companion.Stephens said that persons usually feel invincible when they are young and live life away from God but that is not right.
"It's not that hard to live for God. Some of us grew up in a Christian home and we playing now we don't know but I am begging young people to come to God," said Stephens.
"Jetonnia was my greatest inspiration I could have enjoyed the rest of my life with her despite some of the spiritual battles that I was going through," said Paul.The former Chateaubelair resident who moved to Barrouallie 10 years ago and worships at the Layou Miracle Church also believes that demons are real, and they attack persons in different ways. He said that things could have turned out differently but God had his back throughout the entire ordeal.