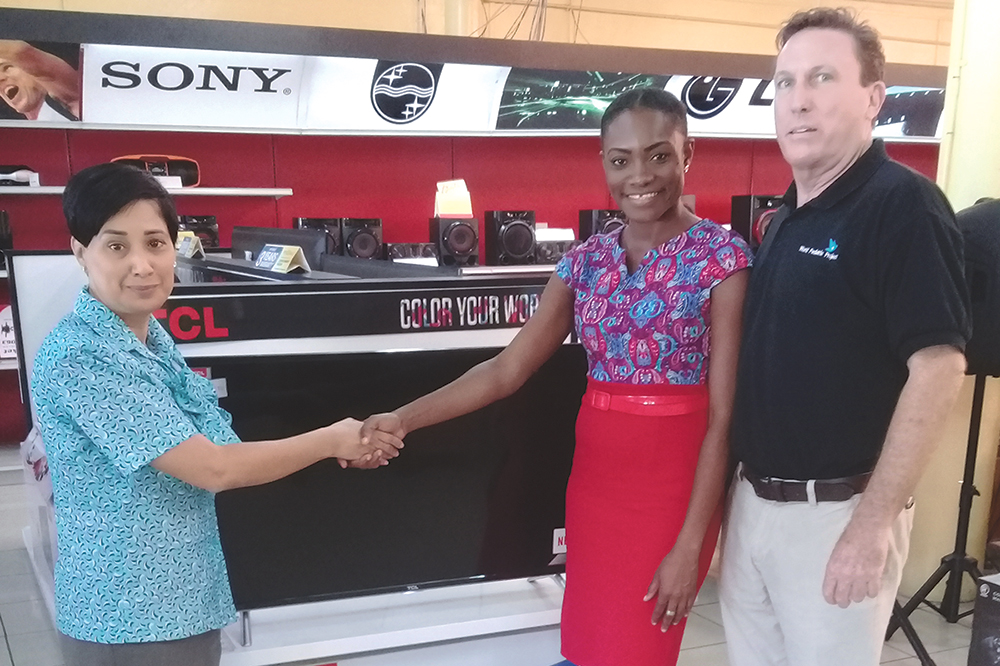 Courts donates smart TV to Rotary Club South
The Lewis Punnett Home will soon have a brand new TCL 40" Smart television donated by Courts for the use of the male residents of the Home.
The handing over ceremony took place at the Courts Kingstown store on Monday, May 14, 2018 where Lisa Veira (Commercial Officer) made the donation to members of the Rotary Club South who have partnered with the company to assist the Home.
"We are very excited to be able to improve the quality of life and to make the elderly more comfortable. The fact that this is a smart television means that there is no limit to what is available to them for their viewing pleasure.
We take our corporate social responsibility very seriously and always look for ways to give back to society. We salute the Rotary Club South on this drive and hope that their mission to serve will continue," Veira stated.
Rotarian Teshorne Caine expressed thanks to Courts on behalf of the Club and stated that the Rotary Club South has been working closely with the Lewis Punnett Home.
"We have recognised the needs of the residents at the Home and in the past have purchased televisions for both male and female sections of the Home, which unfortunately are not working.
We are happy and grateful to have Courts as a partner on this project which will improve the quality of the life of the residents at the Home," said Caine
On Sunday, May 27, the members of the Rotary Club South will travel to the Lewis Punnett Home to provide lunch to residents of the Home. The television will be handed over to the Home and installed during that visit.