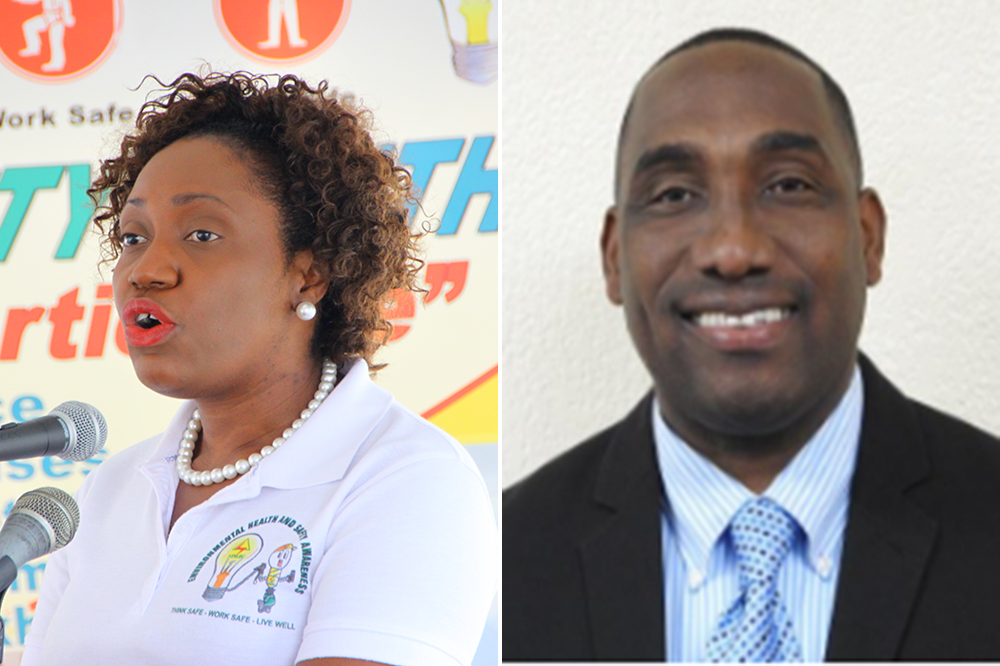 SVG hosts Linesman symposium and rodeo
As the 2018 hurricane season nears, linesmen from across the region are currently meeting in St Vincent and the Grenadines to discuss successes and challenges in various utilities and disaster management, following the experiences of the 2017 hurricane season.
The Caribbean Electric Utility Services Corporation-CARILEC LinesMan Symposium and Rodeo got underway Monday, May 7, 2018, at the Beachcombers Hotel Conference Room. It is being done in collaboration with the St Vincent Electricity Services Limited-VINLEC under the theme "Celebrating Caribbean Linesman".
Communications Officer of VINLEC, Tamara Job-Sprott in addressing the opening, said VINLEC is happy to co-host the event which brings representatives from across the region together to share knowledge and ideas on a broad scope of issues. She said the forum presents opportunities for capacity building and networking.
According to Job-Sprott "In this symposium, safety will be addressed and coincidentally, we are celebrating our Environmental Health and Safety Awareness Month in May under the theme 'Safety Ties Us Together', in this lines work environment this is so very true, safety is a team effort." Job-Sprott noted that the success of the symposium depends on the participant's active participation and willingness to share knowledge with their colleagues.
Executive Director of CARILEC Dr Cletus Bertin commended VINLEC for its exceptional cooperation in planning and coordinating the symposium. He noted that the symposium is growing and pointed out that a total of 15 companies are taking part in the event, including exhibitors and participating companies, ten utilities, as compared to five last year, nine experienced teams and five apprenticed teams.
Bertin said that they have been able to secure regional facilitators for this year's symposium and he is especially happy about this, as CARILEC aims to build capacity in the region to host, plan, coordinate and execute events. "This is a true celebration of our Caribbean Linesman as our theme suggests". He urged the participants to take advantage of the opportunity to share experiences and to learn from each other while they are engaged in the symposium.
VINLEC's Chief Executive Officer Ag. Dr Vaughn Lewis urged the participants to absorb the training and to embrace the opportunity for camaraderie during the symposium. "Embrace the opportunity, not only as linesmen, but as nation builders in your respective countries, prepare for the job during normal times and times of disaster, this is an excellent environment for you to learn from each other."
Dr Lewis also noted that once the linesmen understand how critical their roles are they will aspire to do their jobs even better. He noted that following the major hurricanes experienced in the region last year, there are countries that have less than 50 percent of their utilities restored. He said this is so because they do not have all their lines up and are completely dependent on the transmission and distribution resources locally and regionally and that, he said, is a clear example of how the linesman job not only affect their company, but also their country.
The Linesman Symposium and Rodeo ends on Sunday, May 13, 2018.