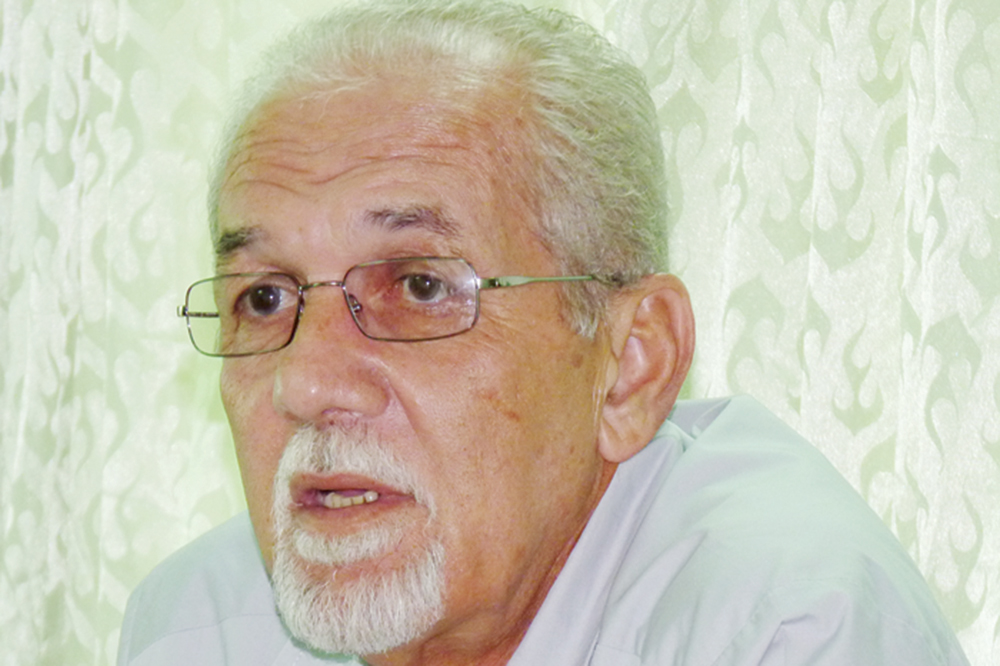 'I am very respectful to the Lord God' – ULP General Secretary
The General Secretary of the Unity Labour Party (ULP) has given the assurance that he is "very respectful of the Lord God."Julian Francis made the comment while addressing weighty claims made against him, suggesting sacrilege on the political platform at the 17th Anniversary Rally of the ULP.
"At no time whatsoever, did it ever even cross my mind when I was speaking at Calliaqua (where the rally was held) about what comrade Theo Browne is referring to in his column," Francis, who is also the Minister of Transportation and Works said on his radio program on Star FM on May 8.
He was speaking of a newspaper article written by Theo Browne, published on April 27, almost three weeks after the Rally, expressing concerns about the Minister apparently asking the crowd to "bow down" to a sign…. I wondered if our good Senator had taken temporary leave of his senses, was just being reckless and sacrilegious, or simply didn't know better. He was basically asking us to bow down and worship the sign."
Following Browne, was Reverend Dr Cecil A Richards of the Kingstown Baptist Church who spoke on radio last week, asking the Minister to diffuse a potentially inflammatory situation.Refuting the claims made against him, Francis stated, "Yes, I said to bow to the message on the 17-year sign, that's what I said, but at no point at all was that ever the intention of what the interpretation of comrade Theo is all about."He reassured that his upbringing was a Christian one.
"I spent a lot of my young days in church, and I am very respectful of the Lord God, and I'm very respectful of the Christian faith. At no time would you ever hear me publicly with what you think that you heard at Calliaqua…," he reiterated.Moving on to the events of that night, the Minister explained, "On the matter of the sign, I was speaking to the crowd.
To bow to something does not mean that you are worshiping something.
To bow to is to acknowledge, to show respect…"He stated, "Yes it includes submission, submission could…you could stretch it to worship if wish to…, but the night's activities didn't lend to that sort of thought."
However, he reiterated that he would be surprised if there were many persons who interpreted his comment the way Browne did.Francis gave many examples of when bowing is used as a form of respect, including pointing out that when lawyers enter a court of law, that they bow to a Judge, and that when the Speaker enters Parliament, the members of Parliament bow to him.
After listing examples, the Minister indicated, "To take it out of context, to write this entire article on it, I thought that… you know, if there are many persons who think the way that Theo thought, fine…it was never my intention."Speaking directly to the author of the article, Francis assured, "My brother don't worry your head over it…Julian Francis ain't lose his way. Julian Francis has gone through the same strain of training…Let it lie and nah you worry 'bout it my brother."