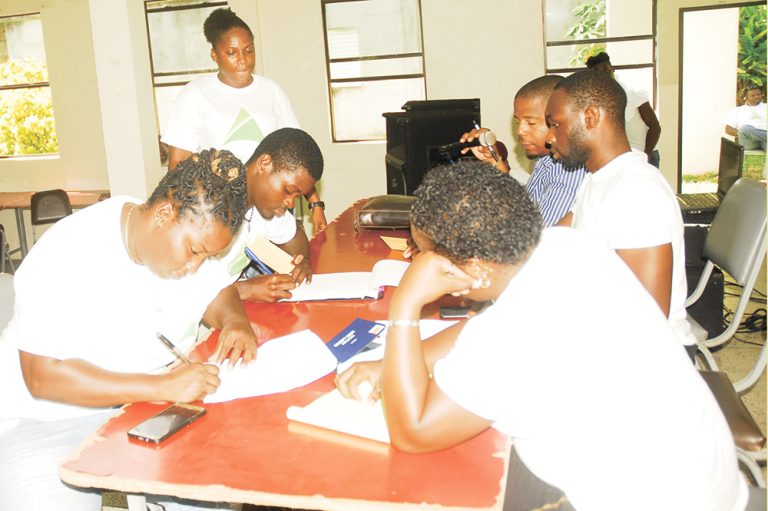 Major investments to come in game changing medicinal cannabis industry
THE RECENTLY HELD Training the Farmers workshop at the Sans Souci Learning Resource Centre saw the organizing entity Acres Agri, reportedly investing over $30,000 on the program, which engaged 127 farmers and farm workers over the four days of sessions on farming techniques and best practices.
A director of Acres Agri said the investment in the workshop, which was held from April 3 to 6, is "a sign of confidence in the potential of the St Vincent and the Grenadines cannabis industry." He added that when the Government of St Vincent and the Grenadines (SVG) passes the expected legislation, Acres Agri will be there to partner with the farmers in this game changing industry, for the economic benefits of the all Vincentians.
"Definitely Acres Agri will be working exclusively with the local farmers and people of St Vincent and the Grenadines, to realise all of the employment opportunities that the industry would allow us to bring to St Vincent and the Grenadines," the official stated.
He said there would be follow-up training for a specific number of farmers and farm workers who attended the initial workshop.
The director, who asked not to be named for the time being, admitted that many are yet to grasp the potential of the medicinal cannabis market. As a result, Acres Agri will seek to assist the young farmers with training so they would be able to maximise their earnings.
The director stated that by working in close partnerships with the farmers, the knowledge imparted would serve to help them better understand that "there are further international standards and set industry guidelines that we want to have persons trained in, to allow Vincentians to be the ones who benefit from the jobs in the industry."
It is estimated that about 20 – 30 million dollars would be funnelled into establishing the necessary infrastructure to carry out the needed procedures for the extraction of oils and other by-products, from the cannabis plant.
Additionally, it was confirmed that "the setting up of the extraction facility as we would like to have it, pending the legislative authority to do so, will be a major capital investment in St Vincent and the Grenadines."
ATTENDEES AT THE 4-day workshop receiving stipends