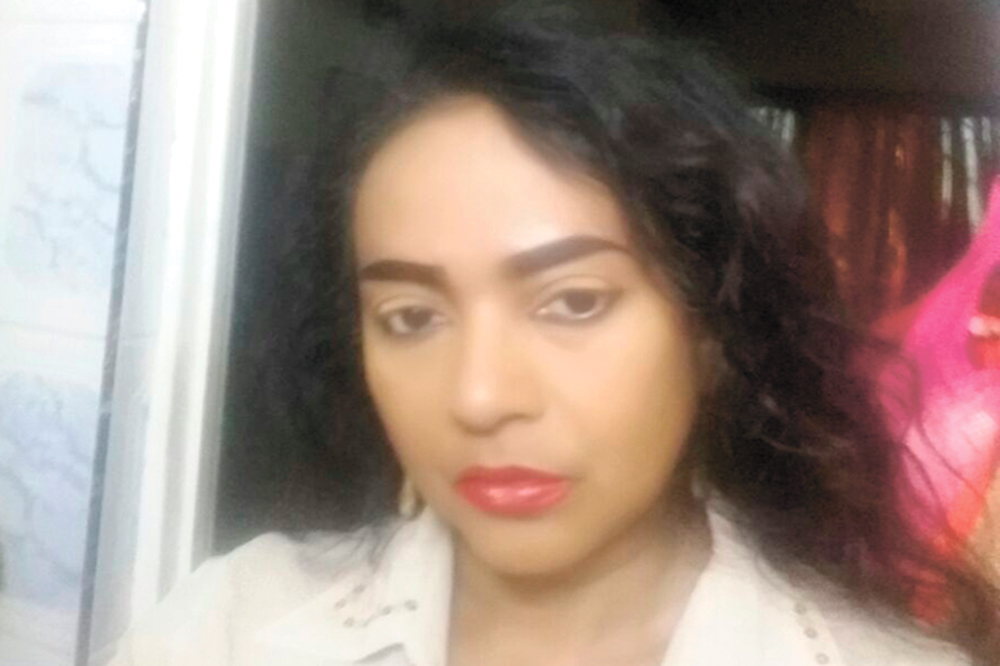 New band ready to Blaze Fire for Vincy Mas 2018
BLAZING FIRE, A three-member live band, is hoping to make a huge impact on Vincy Mas 2018.
The band is made of up Glenroy "Homey" Delpesche – lead singer and keyboardist, Thomas Richards who is the bass man, drummer Maxwell "Diggers" Bennette, with Ava Young as manager.
On Monday, Young and Delpesche explained to SEARCHLIGHT that they are trying to reintroduce, to St Vincent and the Grenadines (SVG), the concept of live bands.
"Live bands seem to be a thing of the past and we want to bring that back. We play at venues on the mainland and in the Grenadines. We do weddings and other events," said Young who revealed that Blazing Fire is one year old and growing stronger.
She revealed that Blazing Fire backs up the Graduates Calypso Tent and this year, they will once again be actively involved in the calypso tent set-up and currently has five shows, including a gig on Carnival Tuesday/ Mardi Gras, where they will provide entertainment for Tribes Mas Band on the road.
The band was also part of SVG Players International mas band launch and this Friday they will provide entertainment at the joint launch of Imagination Mas Band and Xtreme Fanatics 2018 costume productions. This launch will take place opposite the Ministry of Agriculture in Richmond Hill from 4 p.m.
In relation to 2018 songs, Delpesche commented, "right now Blazing Fire is red hot. We have a song coming out May 8. I don't really want to disclose too much, but the song is red hot too. We will be doing a video for the song also".
Young added that the song is lyrically well written, very easy on the ear and, "you can understand it and I think it will sell well".
She added that they are available for all events and they are, "looking to see if we can contribute to Vincy Mas 2018 and make an impact for 2018, because you don't normally have a lot of live bands, so we are trying to bring back that feel to the market. We sing all different types of music".
Young said they are encouraging persons to support all aspects of Vincy Mas 2018, including Mas and the calypso tents.
"The tents will be kicking. We are looking for a banging season this year," chimed in Delpesche.
The band's home is in Murray's Village and persons can contact Blazing Fire by calling 5277827 or 4302789.
AVA YOUNG manager of the Blazing Fire band