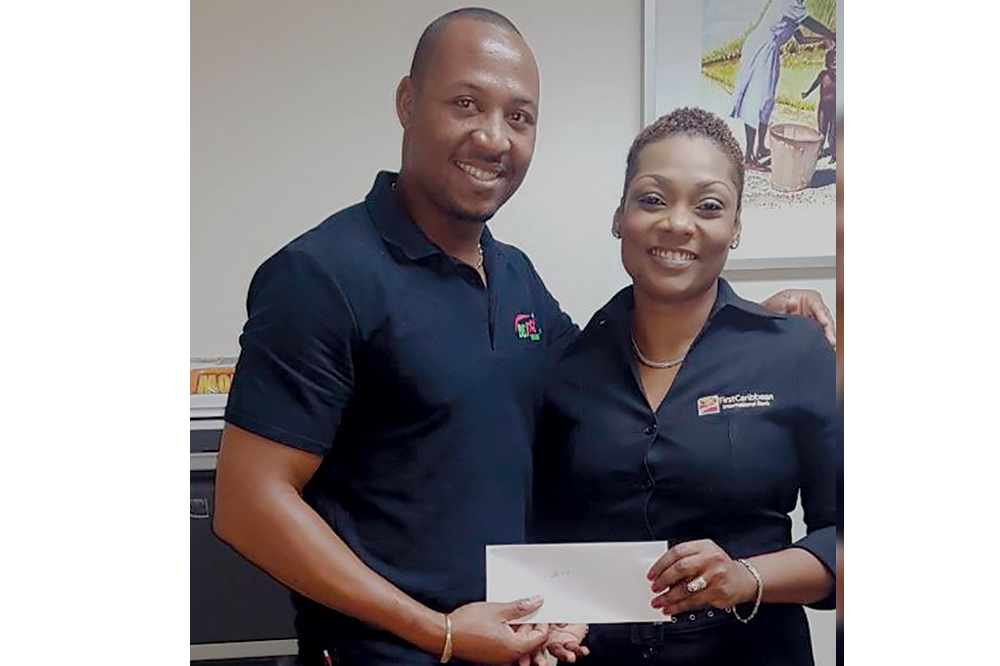 CIBC FirstCaribbean sponsors Be Fit Movement, Island Wide Fitness
AS A PROUD ADVOCATE of healthy living and wellness, CIBC FirstCaribbean Bank is delighted to give its support to the Be Fit Movement SVG and to Island Wide Fitness, donating funds to both organisations.
CIBC FirstCaribbean human resource support officer Jacintha Hinds said, "In line with our commitment to supporting wellness and healthy living, we recognize the health of our business is interwoven with the well-being of the communities we serve.
That's why we support these two organisations that share these common values with the bank.
"Be Fit Movement SVG is committed to the physical fitness and health of the citizens of St Vincent and the Grenadines, as well as the dietary and nutritional needs in the fight against non-communicable diseases, such as hypertension and diabetes, which are prevalent in our communities. Meanwhile, Island Fitness has a goal of transforming our communities through healthy lifestyles… through their innovative programmes, like their health fair and 6K Glow Run. The bank is supportive of these kinds of programs because they pave the way for a better St Vincent and Grenadines, as we continue to grow stronger together."
Accepting the donations, owner of Be Fit Movement Lindon James and owner of Island Wide Fitness, Keyon Constance, both noted that they were very grateful for the financial assistance, as well as the corporate support, as it spoke volumes to the bank's commitment, not only to its customers, but to a better and healthier St Vincent and the Grenadines.
OWNER OF BE FIT MOVEMENT Lindon James (left) receives cheque from CIBC FirstCaribbean human resource support officer Jacintha Hinds