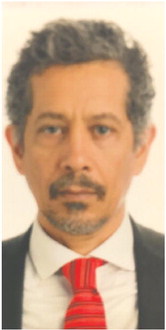 News, Searchlight
April 24, 2018
SJCM to host IMF senior economist at public lecture
AS ACTIVITIES continue to mark the 50th Anniversary of St Joseph's Convent Marriaqua, formerly the Marriaqua Secondary School, the 50th Anniversary Committee in collaboration with the school will on May 3 host a public lecture at Frenches House in Kingstown.
The lecture will be presented by Dr Garth P Nicholls, Senior Economist at the International Monetary Fund (IMF).
Dr Nicholls is a Vincentian and 1983 graduate of the Marriaqua Secondary School. Some of his works have been published in books, journals, working papers etc. Dr Nicholls will speak on the topic: What must a fragile economy such as St Vincent and the Grenadines do to manage the effects of global vulnerabilities and ensure economic growth.
Members of the public are invited to attend this forum which we anticipate will draw interest from a wide cross section of the society and especially so from those who are charged with the management of our economy and students across the country.
DR GARTH P NICHOLLS