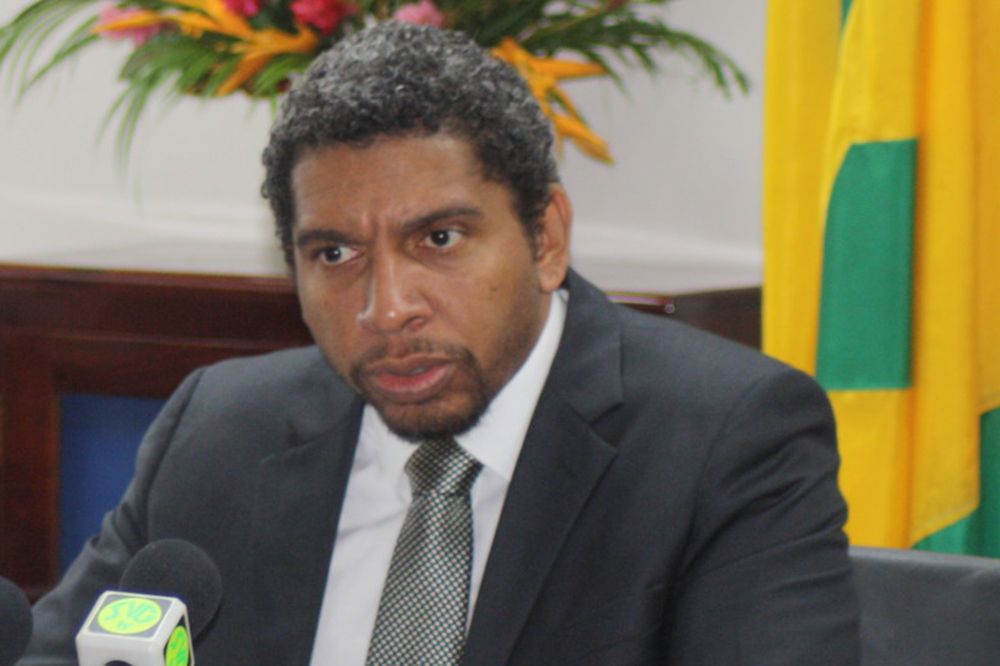 SVG exploring possibility of exporting agri produce to Qatar
St Vincent and the Grenadines and Qatar are exploring the possibility of agricultural produce being exported to that Middle Eastern country.
The discussions, currently at a very early stage, were spurred by a recent visit by this country's newly appointed Minister of Finance Camillo Gonsalves to Qatar.
Speaking to journalists at Cabinet Room recently, Gonsalves said that during his visit to Qatar, he was reluctant to raise the issue of agriculture, because he thought that this country was simply too far away from Qatar to affordably export agricultural produce there.
However, the head of the Hassad Food Company, the importation arm of the Qatari government, asked Gonsalves about bananas, citrus and other agricultural produce.
"I said we have excellent soil and farmers and we grow a lot of food, but we are on the other side of the world and he said let me worry about that," said Gonsalves.
The geopolitical situation in the Middle East has seen 13 countries severing relations with Qatar, over that country's alleged support for terrorism. Qatar refused to comply with an initial list of 13 demands, saying it would not agree to any measures that threatened its sovereignty or violated international law.
The other key issue is Qatar's relations with Iran, with which it shares the world's largest gas field. The Shia Muslim power is Sunni Muslim-ruled and is Saudi Arabia's main regional rival.
Saudi Arabia, the United Arab Emirates (UAE) and Bahrain severed relations with Qatar on June 5 and closed their borders, a decision that saw Qatar's food import route blocked.
Minister Gonsalves said that Qatar imported all its food from Saudi Arabia across a land border, but after the dispute, Saudi Arabia stopped the imports and for a few weeks, the Qatar people had no food and had to make alternate arrangements.
"They import all their food from Iran and Turkey across the sea because they no longer have land access and part of the new policy is to import food from a number of sources, so that they will have food independence and reliability of source, something they did not have to contemplate before they had this dispute," explained Gonsalves.
He said that Qatar is actively exploring food production and food importation in distant locales and they believe if SVG has experience getting food to Europe and the UK, which we do, they can handle the logistics.
"Logistics is their specialty and they can have conversations with the Ministry of Agriculture about how to efficaciously and affordably and reliably get food from SVG as far as Qatar", said Gonsalves, who however, added, "those conversations are in a very early stage, but the representatives are already in communication, discussing what we produce."
The Finance Minister observed, "They want a good deal, but the overriding objective is food security and that means not putting all their eggs in one basket as they did in the past and there is an opportunity there that [Minister of Agriculture Saboto] Caesar is looking at."