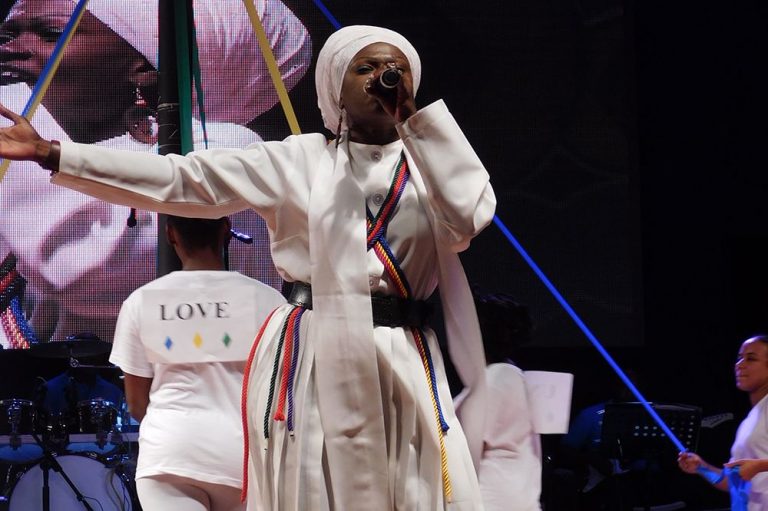 Fya Empress back on top
Lornette "Fya Empress" Nedd's performances of "Hope is Alive" and "Guilty" were enough to end Zamfir "Man Zangie" Adams' winning streak at the Calypso Monarch competition last Sunday.
Nedd knocked Adams's "Enough No More" and "Happy Anniversary" into second place, stopping him from making his "four in a row" wins to tie with Jeffers "Mighty Sheller" Alexis, who won the competition from 1970 to 1973.
Speaking to SEARCHLIGHT, Nedd said it was easy for her to get into character while performing "Hope is Alive" and "Guilty, both of which were written by Sherwin Cunningham from Tobago.
She said "Hope is Alive" is a nation building message, while "Guilty" is a story of a woman who lost control at her lowest moment – finding her husband in bed with another man.
However, although the two-time Calpyso Monarch is satisfied with her win, she indicated that she is already making preparations for next year's competition.
Additionally, even as Nedd put an end to Adams's streak, she seemed uninterested in the fact.
"Fya Empress has been a household name around the Caribbean for the past 10 years, so I won't say [I would be] starting a streak, but more a continuation of good compositions and lifting the bar for the upcoming years."
Nedd, who won the Calypso Monarchy in 2012, also took the opportunity to thank her supporters and her team, who she said, never gave up on her. She also expressed thanks to her family, friends and enemies, who she said keep her motivated.
"I want to thank all my diehard supporters and my team for never giving up on me, my family and friends and even my enemies for keeping me motivated."
Joanna Christopher's "Where all my good friends gone" and "Can't we find another way"won her the third position.
In fourth position was Glenroy "Sulle" Caesar with "More Carnival" and "Doh Help Me".
The other competitors in the show were Kenneth "Vibrating Scakes" Alleyne, Shernelle "Skarpyon" Williams, Cecile "Lil Bit" King, Cleopatra Hendrickson, Glenford "Azarrah" Charles, Robert "Patches" King and Shena Collis.(AS)