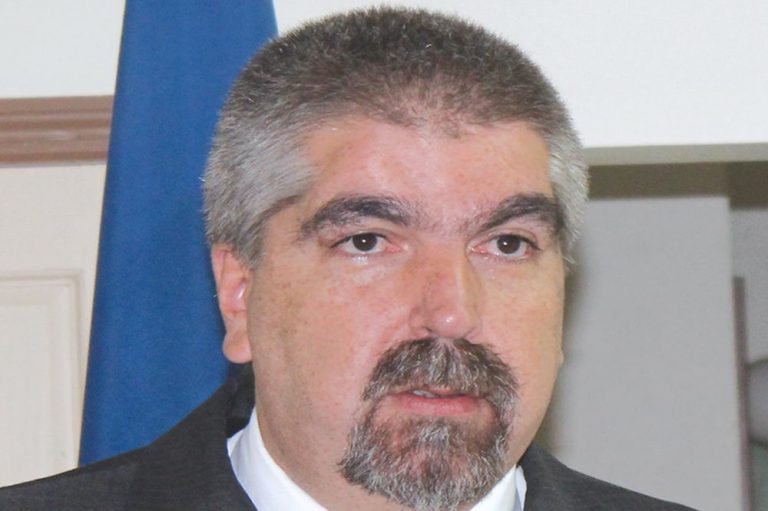 99 per cent of Venezuela is at peace, says Ambassador
Despite the videos and photographs of chaos, riots and other violence on the streets of Venezuela, 99 per cent of the country is at peace.
That's according to Venezuela's Ambassador to St Vincent and the Grenadines, Yuri Pimentel, at that country's embassy last Friday.
"Most of our territories are in peace, with no problems. This [protests] is in some cities, especially the ones controlled by the opposition mayors," Pimentel charged.
He maintained that the protests are confined to five or six cities.
"However, with the media they magnify the protests," Pimentel said.
The ambassador also denied claims that the National Guard has used deadly force on protestors.
He said that, by law, during protests the National Guards cannot use weapons that could cause death, but are allowed to deploy water and tear gas.
Pimentel also denied claims that the National Guard was responsible for any of the 43 deaths that occurred during the protests.
He suggested that some of the persons killed were not participating the protests, and were in most instances innocent bystanders.
He claimed too that some persons were killed by protestors, charging that one woman died when a protestor dropped a frozen water bottle on her head.
"Internationally [it is being made to look] like the Venezuelan Government … is in a repression wave against the opposition and against peaceful demonstration of the opposition," he stated.
The ambassador said President Nicolás Maduro had tried on several occasions without success to engage the Opposition in dialogue.
As a result, the diplomat added, the president has called for a National Constituent Assembly to end the political impasse.
This assembly, he added, would allow the public to vote on a new constitution; the Opposition once again declined to join the Government for the talks.
Members of the media were shown horrific videos of violent protests, protestors fighting members of the National Guard, firing guns and makeshift firearms and even bombing a military base.