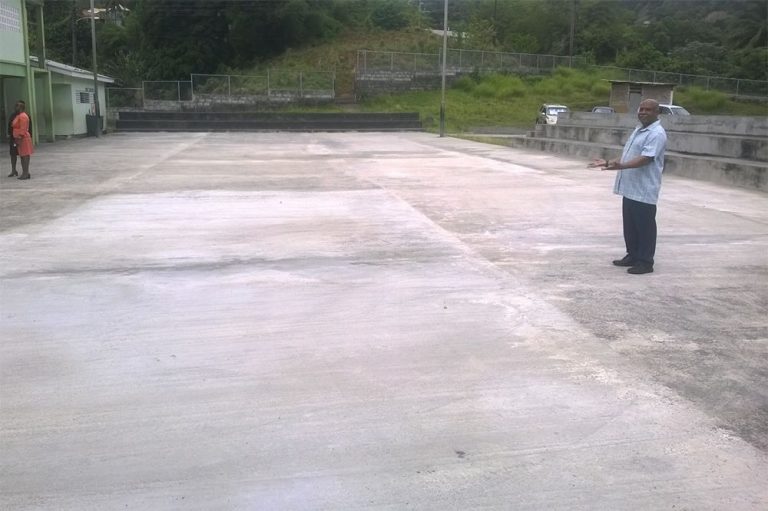 West St George advancing the development agenda
Residents of the constituency of West St George continue to benefit from various initiatives spanning several sectors, by parliamentary
representative Cecil McKie.
A statement from McKie noted that the "recent range of positive community impacting projects and initiatives include the completion of the resurfacing of the hard court at Gomea, mainly for netball, and the laying of a brand new court to accommodate a professional volleyball pitch.
"These new projects will facilitate the revival of the ASCO organised netball tournament in the area, which was on hold based on the poor condition of the court, and the representative's plan to implement the West St. George Primary Schools Netball Competition," the release said.
"The new volleyball court also located at the Gomea school compound, which is complimented with a 60-seat bleacher, will accelerate McKie's drive for the reintroduction of volleyball in the area and the possible return to the glory days of the Gomea Bombers, which ruled the roost in the 70s and 80s, and which resulted in the community being recognised as the 'Mecca of volleyball' during that era.
"The representative also intends to re-introduce the West St. George Primary Schools Cricket Competition, which started and ran for two years then had a two-year break in anticipation of the start of a national primary schools tournament."
According to the press statement, McKie also donated of two garbage cans and a desk top computer to the Gomea Methodist School, in keeping with a promise he made to the staff in recent discussions on greater collaboration.
Prior projects by the MP this year include repairs to the Belair Primary School and the construction of steps and handrails in the Queen's Drive settlement community (both by BNTF); support in agricultural production (vegetables and poultry) and various sporting teams and competitions, as well as several ongoing self-help projects, comprising mainly roads and walls.