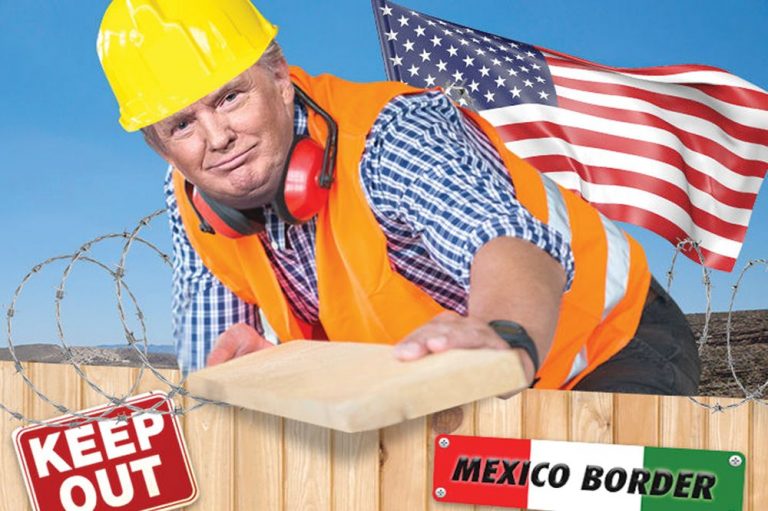 Uncle Sam will tax West Indians for border wall
A Republican representative recently introduced a bill which seeks to impose a two per cent tax on remittances to Central America, South America and Caribbean islands to fund the border wall between the United States of America and Mexico.
The Border Wall Funding Act of 2017 was introduced on March 30 and states that "a remittance transfer provider shall collect from the sender
of such remittance transfer a remittance fee equal to two per cent of the United States dollar amount to be transferred, excluding any fees or other charges imposed by the remittance transfer provider.
During the presidential election campaign, Donald Trump disclosed his idea to construct a US-Mexico border wall as a security measure to secure the southern border from illegal immigrants, if he became President.
Trump, during the campaign, stated that the Mexican government would fund the construction of the US-Mexico border wall; however, the Mexican government scoffed at the idea, saying they would never fund the wall.
Since becoming President, Trump has made calls for immediate budget cuts, to tune of $18 billion from programmes like medical research, infrastructure and community development grants, to help pay for the wall.
The two per cent tax also applies to recipients located in Mexico, Guatemala, Belize, Cuba, the Cayman Islands, Haiti, the Dominican Republic, the Bahamas, Turks and Caicos, Jamaica, El Salvador, Honduras, Nicaragua, Costa Rica, Panama, Columbia, Venezuela, Aruba, Curacao, the British Virgin Islands, Anguilla, Antigua and Barbuda, St Kitts and Nevis, Montserrat, Guadeloupe, Dominica, Martinique, St Lucia, Barbados, Grenada, Guyana, Suriname, French Guiana, Ecuador, Peru, Brazil, Bolivia, Chile, Paraguay, Uruguay and Argentina.
SEARCHLIGHT tried to contact the Prime Minister for a statement, but was unable to reach him.