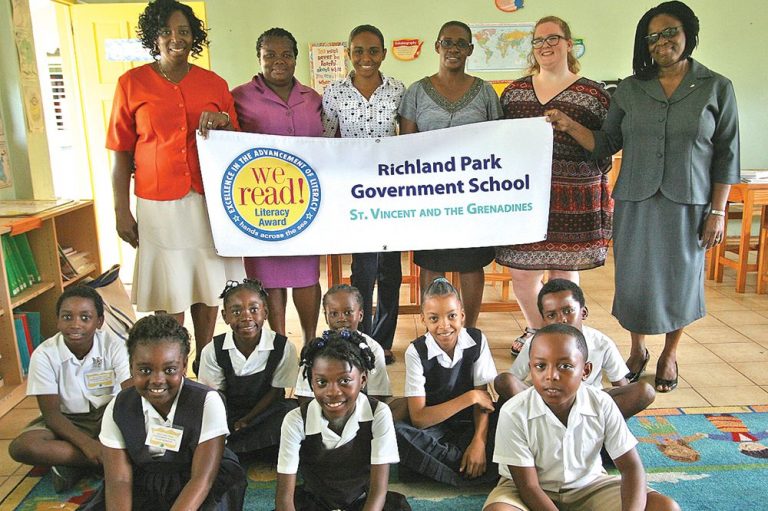 Richland Park Government School wins literacy award
Displaying outstanding teamwork in the quest to advance child literacy, Richland Park Government School, a 199-student primary school, located above the Marriaqua Valley in central St Vincent, has won the 2016-2017 Hands Literacy Award for St Vincent and the Grenadines.
The prize comes with US$1,000 in new books or literacy material of the school's choice. Over the past two years, Hands Across the Sea has sent the school 579 brand new, requested library books, from two dozen of the world's leading children's books and education publishers.
The school's Literacy Team members, Cypicie Cordice, Barbara Oliver, and Cordelia Simon, with Literacy coordinator Glennis Thomas, US Peace Corps volunteer Stephanie Barr, and principal Carol Miller, happily share the duties of the school's lending library. Each person is committed to the long-term sustainability of the library and its resources, and each person has a say in the operation and activities that take place in the library. A Hands Student Librarian Programme will be implemented next for the school.
Richland Park Government School's teamwork and advancement of child literacy will grow stronger than ever.