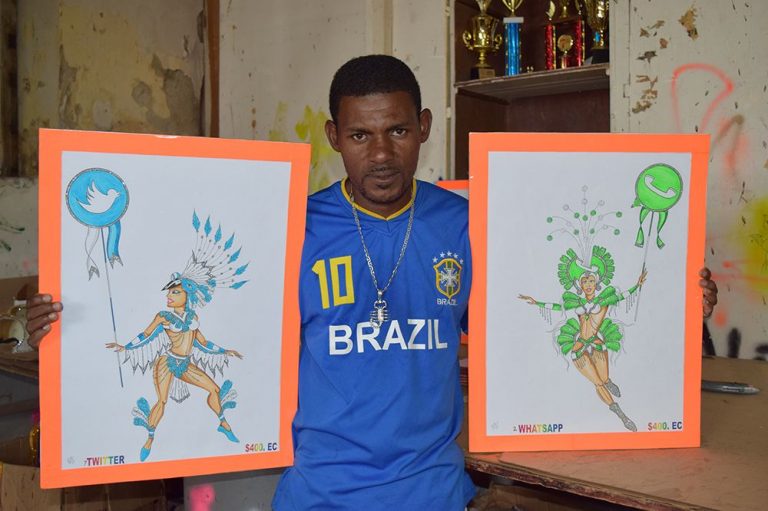 'My Imagination Mas Band' brings Social Media for Vincy Mas
Some of the Social Media platforms will be given an artistic touch when My Imagination Mas band presents "Social Media" for Vincy Mas 2017.
Mas designer Ossie Constance put his spin on the eight sections of the band, which depict "Messenger", "FaceBook", "WhatsApp", "Play Store" (Snake and Ladder and Ludo), Messenger, "You Tube", "IMO" and "Twitter".
The general public will get an opportunity to view all the sections today, Friday, April 28, at the band's launch, which takes place at the mas camp, located in the De Freitas building on Murray's Road.
Denrick Woodley, the band leader, told SEARCHLIGHT that today's launch will take the form of a food and drink sale and a firsthand view of the designs.
Addressing this year's production, Woodley stated: "One can expect another high quality of mas from us again in 2017.
"With this the 40th anniversary of Vincy Mas, we are making every effort to ensure that we come good," Woodley confirmed.
He added, "We also want our patrons to have a good time on the road".
Woodley noted that the for the first time on offer is the opportunity for persons to purchase sections and have them as "all inclusive".
Contact for the mas band can be made at 784- 455- 5346; email my [email protected] or drop in at the mas camp.