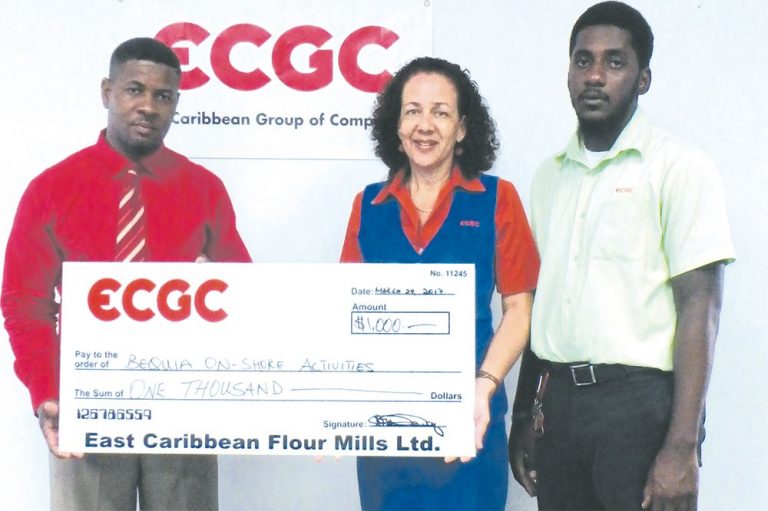 ECGC donates to Bequia Easter activities
As The East Caribbean Group of Companies (ECGC) celebrates its 40th anniversary this year, the company has selected several organizations that represent the fabric of our Vincentian culture to align itself with.
The company recently made cash donations of $1,000 each to the Bequia On-shore Management Activities Committee (BOMAC) and the Bequia Sailing Club. Along with the monetary donations, the On-shore Committee also received assistance with products and promotional materials for their Baking Competition.
ECGC realizes that the Easter activities on the island of Bequia have been growing tremendously. Moreover, it enhances the tourism product of the island and as such, the company sees this investment as aiding in the development of tourism," a release from ECGC said.
Rachel Haslam, marketing manager of ECGC, congratulated both entities for their dedication towards the Easter activities on the island and wished them the best when they collected their cheques at ECGC's offices at Campden Park.
Caption: Bequia Sailing Club representative (right) receives
cheque from ECGC Human Resource Manager Phyllis James (right).