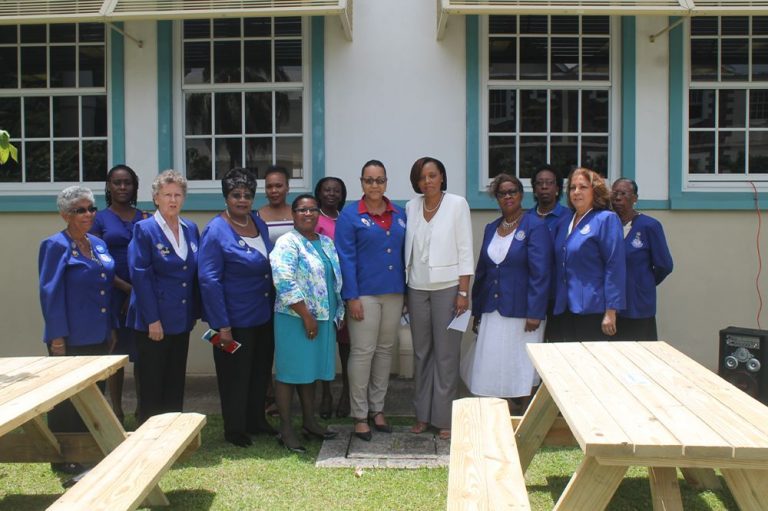 SISVG donates to Public Library
Soroptimist Interna-tional St Vincent and the Grenadines (SISVG) this week donated two units of outdoor seating to the National Public Library at the launch of Library Week.
A release from SISVG said the donation was made as an outreach project and part of the organization's 30th anniversary celebrations.
In her presentation at the handover ceremony on April 3, president of SISVG Shannon Samuel stressed the importance of students being able to interact with each other, as they share information from their research done at the National Public Library.
She said the new outdoor seating will enable students to have project meetings and discussions, which indirectly facilitate a learning environment conducive to such group activities.
Soroptimist International is a global women's volunteer movement working together to transform the lives of women and children. SISVG is one of 352 clubs in 29 countries, containing more than 8,000 members.