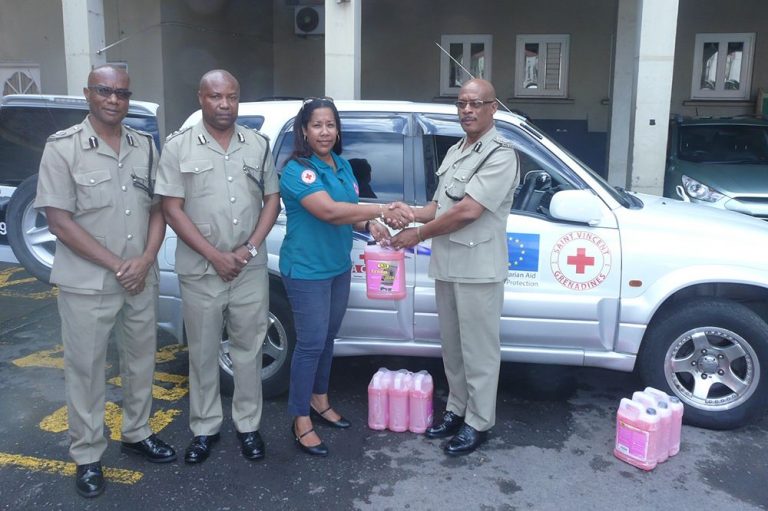 Red Cross SVG makes donation to Police
The St Vincent and the Grenadines Red Cross Society has donated 40 Econo Cleaners to the Royal St Vincent and the Grenadines Police Force.
These will be distributed to the various stations at the discretion of Commissioner of Police Renold Hadaway, said Julia Simmons, disaster manager of the local Red Cross, during the handing over ceremony at the Central Police Station on Wednesday.
Simmons further stated the donation is part of the SVG Red Cross's hygiene, water and sanitation promotion, which is being done in the wake of the November 28 and 29, 2016 disaster, which primarily affected the North Windward section of the country.
Commissioner Hadaway said the cleaning products will go a long in ensuring that a certain level of hygiene is maintained at the stations.
He said the he hopes that more organizations will come on board to assist the Police Force.
The Red Cross also donated 140 of the products to the Ministry of Education and 70 to the Ministry of Health.
Deputy Commissioner of Police Colin John; Assistant Commissioner of Police Frankie Joseph; president of the SVG Red Cross Bernard Morgan and Garnet Jeffers, a volunteer with the Red Cross with responsibility for Resource Mobilization, were on hand to witness the ceremony.