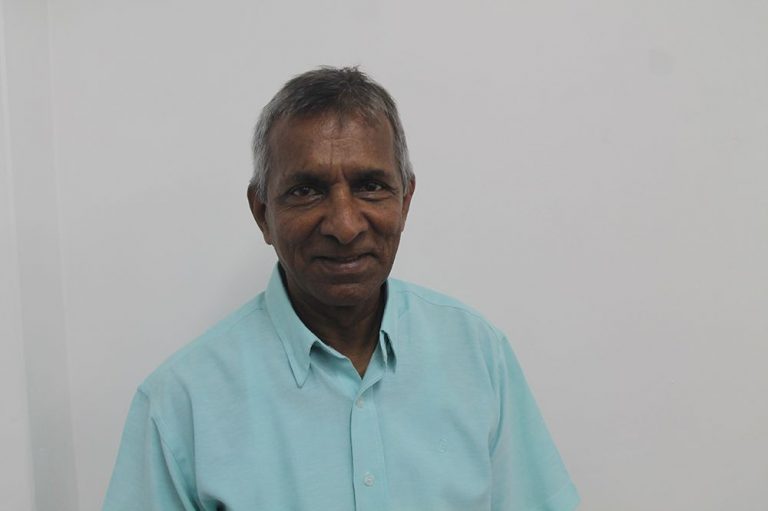 Library can make a difference in a nation – Businessman
Local businessman Dennis Gaymes believes that a library can make a difference in a nation.
Gaymes made this declaration during an interview with SEARCHLIGHT on Wednesday, while discussing celebrations for Library Week.
International Library Week will be celebrated from April 9 to 15, under the theme: "Libraries Transform".
According to a release from the director of Libraries Michelle King-Campbell, the National Public Library will celebrate Library Week from April 1 to 7, 2017, under the theme: "Public Libraries: Delivering knowledge throughout St Vincent and the Grenadines".
Gaymes, the proprietor of Gaymes Book Centre, said his bookstore is supporting the library by assisting with promoting the library as a centre for learning and a centre for providing additional resources for education.
The objectives of National Library Week are to. "Increase awareness and support for the National Public Library, Archives and Documentation Services by increasing our visibility in a positive context and by communicating why the National Library is unique and valuable; Update the image of libraries, librarians and all library staff for the 21st century, sustaining and strengthening their relevance; Bring renewed energy to the promotion of libraries and librarians; Bring library messages to a more diverse audience."
The library will offer a book amnesty to patrons from April 1 – 7th 2017, during which all overdue material will be returned free of charge and the fine waived. There would be visits to the Thompson Home, Variety Medical and Garden of Eden. The work of Owen Ralph, Robert Joyette and other artists will be on display. There will be a children's day and library workers' day.
There will also be the launch of a book written by Anthony Theobalds, under the pseudonym Claude Anthony, entitled "The Bar" on April 3 at 3:30 p.m. in the conference room of the library.