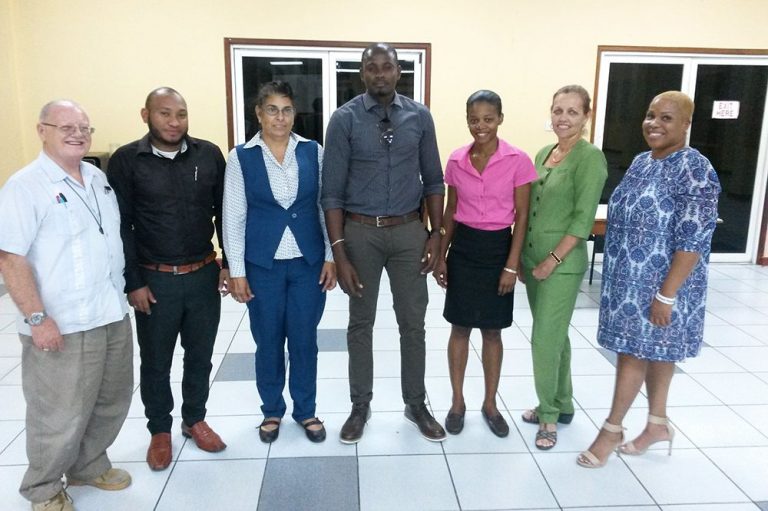 Insurance Institute SVG elects new executive
The Insurance Institute of St Vincent and Grenadines has elected a new executive to lead members of the insurance profession forward.
The Annual General Meeting (AGM) was held on Thursday, March 23, 2017, and was well attended by a cross-section of keen and committed insurance professionals. Since being launched in 1997, the Institute has developed a powerful education programme, which has enabled very many Vincentians to obtain professional qualifications after receiving excellent training courses and examinations right here in SVG.
These qualifications are from the Association of Insurance Institutes of the Cariibbean, giving Vincentians professional recognition throughout the region.
At Thursday's AGM, Examination Award Certificates were presented to Ian Sheridan, Ulrica Wiseman, Rudisha McTair, Ronika Medford, Jexol Skinner, Shamair Frederick, Evelyn Carr, Anthony McDowall. Tanisha Mills, Melecia Alexander, Nancy Ferrari, Kerri Foster, Monisia De Grads Ashton, Dwight DaSilva, Kim Haydock and Terron Davies. Three distinctions, to Tanisha Mills, Nancy Ferrari and Kim Haydock, were included in these awards.
Energetic training courses, including Insurance Fraud and Risk Management, are planned for the near future together with regular semi-formal meetings where members can interact with skilled Vincentians in a range of risk-related disciplines.
The new executive continues the work of outgoing president Michele Morthely, and is led by Kim Haydock (president), Nancy Ferrari (vice-president), Sharlene Wyllie (secretary), Simonne Goodluck (education), Terron Davies (librarian), Jexol Skinner (social activities) and Joe Sheridan(PRO). The immediate past president is Michele Morthely.
The Insurance Institute of SVG fosters professional development, and membership is open to all persons involved or interested in insurance, risk-management, finance and related fields.