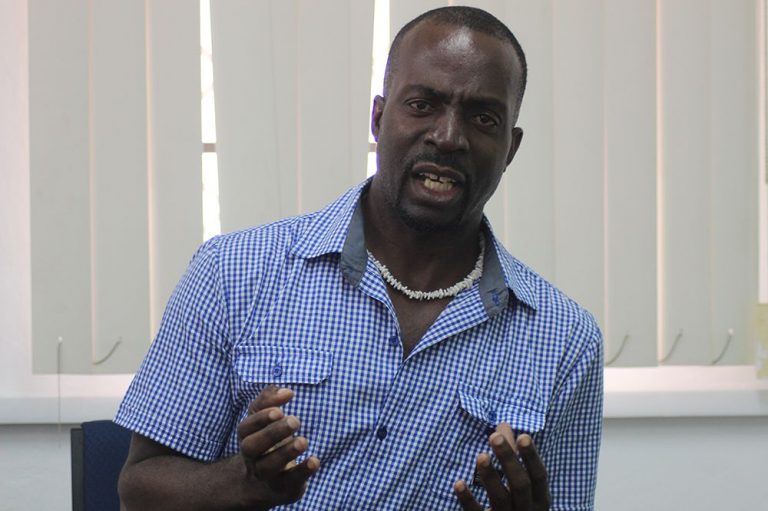 No more raunchy boat rides for 'king' Splectron
Daughter, Spekesha, to "take over boat ride franchise"
Regis "Splectron" Williams will hold his "Hot Gal-Part Six" boat ride on Sunday, April 9 this year under the theme, "Time to Unwind".
But while the videographer's boat rides are known for their raunchy atmosphere and wild party vibes, he is hoping that this one will be different, as it is aimed at glorifying women and recognizing their good qualities in a festive atmosphere.
Speaking to SEARCHLIGHT on Wednesday, Splectron said that he has been doing boat rides for 18 years now and is at the end of his boat ride career, as he will be passing the franchise over to his daughter Spekesha Williams.
So, before he passes the baton to his daughter, Splectron said that he wants to have this excursion in recognition of women and the struggles they go through in relation to domestic violence, breast cancer and raising children on their own, among other issues.
Persons are being urged to dress with class, while obeying the pink colour code. He is also encouraging persons to get their tickets early, because the days of overcrowding are over; "we are not into that anymore."
The MV Gem Star will leave the Kingstown Harbour at 8 a.m. for Bequia. On arrival in Bequia, patrons will be treated to a beach splash on Lower Bay. The boat departs for St Vincent at 5 p.m.
Splectron noted also that during the boat ride, a number of raffles will be held, which will see persons winning tickets to Carnival shows like H20 Soca, Soca Monarch and Guinness Posse carnival Monday T-Shirt jam.
Splectron said that seeing that this country is celebrating 40 years of Vincy Mas, he is hoping to keep the music at 75 per cent soca.
"We want to get persons in the mood for Carnival", explained Splectron, who noted that the mas band SVG Players International has donated a costume to his venture and that costume will be given away to a lucky Bequia resident. He said that the winner will also receive free accommodation on the mainland for Carnival Tuesday. The catch is that the person must be dominantly dressed in pink at the time of the giveaway.
The promoter also used the opportunity on Wednesday to dispel rumours that he was banned from taking boat rides to Bequia because of the conduct of his patrons. But Splectron pointed out that the persons who go on his rides are grown folks who are accountable for their actions, so it is unfair to blame him for their behaviour. He is, however, calling on the boat ride crowd to desist from urinating and defecating in the bushes and abandoned houses on the island.
He is also calling on the relevant authorities on the island to provide toilet facilities for persons who visit the island.
In relation to next year, Splectron said that his daughter will be exploring the possibility of hosting boat rides onboard catamarans.
Over the years, Splectron has held boat rides along the Leeward Coast, around the island, to the Tobago Cays, Bequia, Mustique, Canouan and Mayreau.
"We have done more boat ride to more destinations than anybody that is why I am known as 'the king of boat rides,' said Splectron.