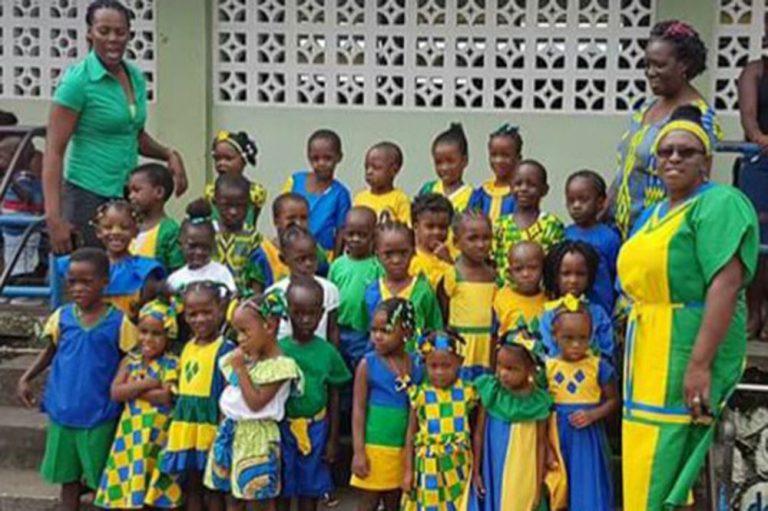 LPGS celebrates Heroes' Day with cultural parade
Students and staff of the Langley Park Government School (LPGS) last week Friday staged a cultural event to commemorate National Heroes' Day.
With the motto: "Creative Minds, Inspiring Future," the various grades, including the pre-schoolers, were decked out in the colours representing various islands of the Caribbean.
The pre-schoolers represented St Vincent and the Grenadines, with the Kindergarten classes depicting Grenada – the Spice Isle. The Grade One classes represented Antigua and Barbuda and St Lucia.
Meanwhile, Cuba and St Kitts/Nevis gained the attention of the Grade Two students, with Grade Three donning the colours of Jamaica. Also portrayed were Trinidad and Tobago and the ABC islands of Aruba, Bonaire and Curacao by Grade Four.
And, rounding up the representation were Grade Five – Dominica and Grade Six – Barbados.