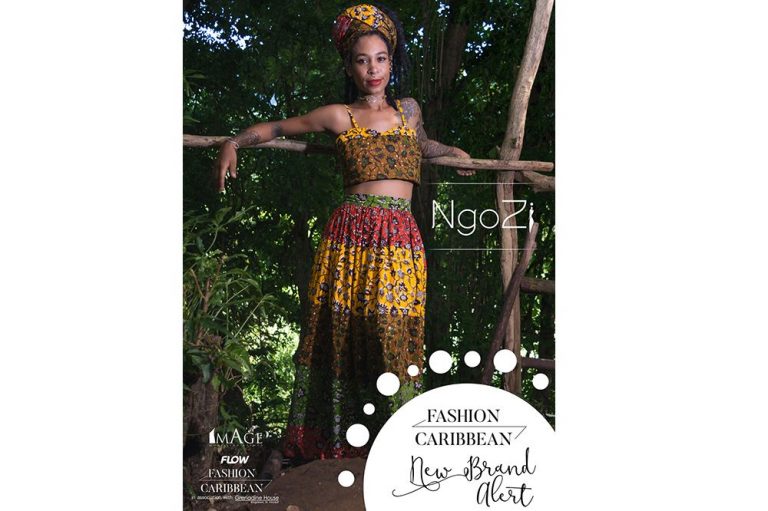 Designers lined up for Flow Fashion Caribbean!
Flow Fashion Caribbean 2017, in association with Grenadine House, will be held on Saturday, March 25 at the SVG Community College. This event will see the debut of two new brands from St Vincent and the Grenadines, along with three regional designers, who will be coming to St Vincent for the first time.
Ngozi, the new clothing line by Ikesha Delpesche, will make its runway debut at FC17. Ikesha, who is well known for her accessories line, Ikesha Art, jumps into the world of women's wear with her "Conscious Glamour". The second brand to make its first appearance on the catwalk will be Kamille, a label by Image model Dr Sherina Slater. Slater, who will be doing double duty as model and designer, is expected to showcase hand crocheted pieces from her new label.
Other designers to be featured this year include Kimon Baptiste, Kimya Glasgow, Peta Odini and making her Fashion Caribbean debut will be Poshelle by Lisa Cordice. Karen DeFreitas, designer at Soka, will also be showing her Charles x Olive Menswear collection at the event. Three of the 2016 Fresh Face designers will also make their return to the stage as full-fledged Fashion Caribbean designers. Chenise Hendrickson, Olecia Lynch and Rachel Bailey, who presented mini collections at Fashion Caribbean 2016, will be showing brand new collections on show night.
Afrofunkk of Trinidad and Mr Henre Designs of Antigua will be showing for the very first time in St Vincent and the Grenadines. Other regional designers include Ecliff Elie, who will showcase his new menswear collection, Trefle of the BVI and perhaps one of the most prestigious names in Caribbean Fashion, Robert Young of The Cloth Caribbean, will also be making his first appearance on the Fashion Caribbean stage.
Flow Fashion Caribbean 2017 is expected to be a night of extraordinary fashion from the Fresh Face designers, who will be showing mini collections to the veterans who are guaranteed to bring a strong show.
The Image Models are in the final steps of preparation for the event and the team is looking forward to kicking off the 20th anniversary celebrations of the Image Modelling Agency.
Fashion Caribbean tickets are available at Oasis Spa, Grenadine House and Famous Ritchie's in Heritage Square.