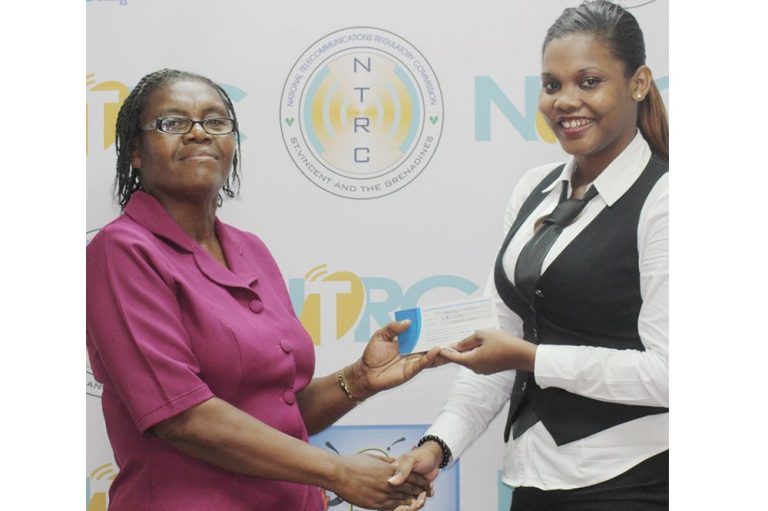 Evesham woman wins NTRC raffle
Evesham resident Magdalene Williams wanted to learn more about the National Telecommunications Regulatory Commission's (NTRC) roles and functions, so she decided to attend a number of consultations that the organization was having.
As a direct result of attending two of these consultations, one in Layou and one in Georgetown, the lucky woman was entered in a raffle, which she won, and now, she does not have to pay her Internet bill for the next six months.
On Thursday, February 16, at the Methodist Church Hall in Kingstown, Williams' name was pulled during the draw which was done live on Facebook.
"I'm feeling excited; this has saved me some money. This is the first time ever I'm winning anything," said Williams, who added that she went to two of the NTRC's broadband consultations to learn more about her rights when it comes to telecommunications services.
Williams collected her winning voucher last Wednesday at the NTRC's office from the NTRC's administrative assistant, Shonden Baptiste.