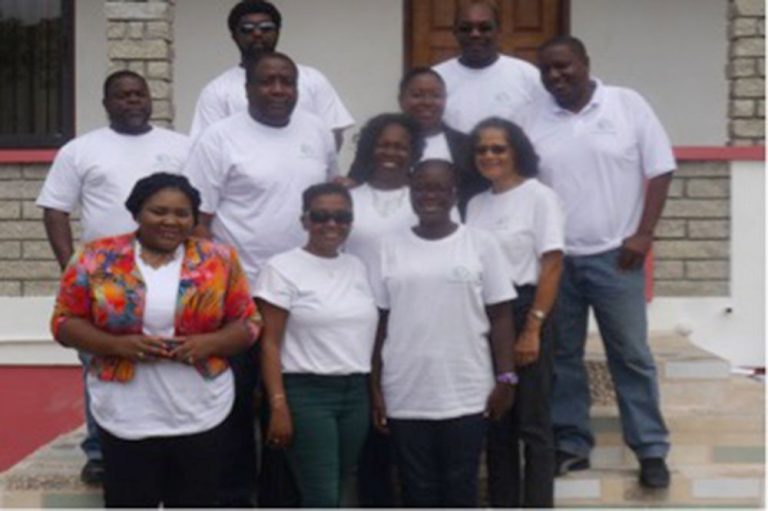 SVG World Heritage group attends workshop in Carriacou
As St Vincent and the Grenadines (SVG) journeys one step closer towards possible World Heritage inscription of a trans-boundary nomination, "Grenadine Upstream Project" between SVG and Grenada, the SVG World Heritage Committee, which was approved by Cabinet
in 2014, journeyed to Carriacou to participate in a capacity building workshop from February 13 to 18, 2017.
The working mission was aimed at equipping members of both countries with the necessary skills and knowledge in aiding the work of the committee in attaining an inscription on the UNESCO World Heritage List.
SVG already has two sites listed on the World Heritage Tentative List, namely the La Soufrière National Park and the Petroglyphs (Rock Art) of St Vincent and the Grenadines.
SVG's World Heritage Committee (WHC) was represented at the workshop by: Janeil Henry-Rose – SVG secretary-general, UNESCO National Commission; Osei Morris – chairperson, SVG WHC; Sherry-Ann Duke-John – UNESCO representative; La Vern Phillips – managing director, SVG National Trust; Corliss Murray – Lands Survey Manager, Ministry of Housing and Lands; Vincent Reid – Solid Waste Collection supervisor, Central Water & Sewerage; Maxine Browne – cultural officer, Ministry of Tourism & Culture; Marina Lampkin – retired Tourism educator; Shamal Connell – environmental biologist, Fisheries Department; Avanell Da Silva – Quality Development manager, SVG Tourism Authority; Fitzgerald Providence – director of Forestry, Forestry Department.