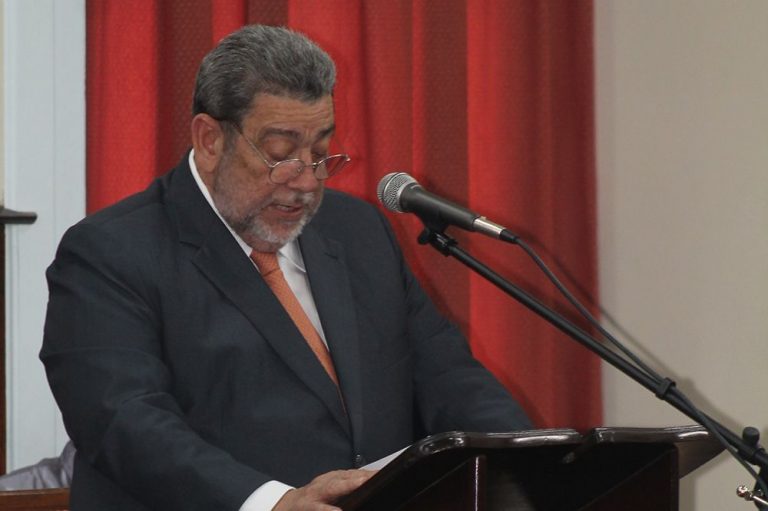 Professionals warned to pay annual licence fees on time
Professionals who do not pay their annual licence fees in a timely manner have been warned that failure to pay is an offence punishable by imprisonment.
As he presented the 2017 Budget Address last evening, Prime Minister and Minister of Finance Dr Ralph Gonsalves said with the increase in the VAT threshold to $300,000, many professionals who are required under the Professions Licensing Act (Cap 377) to pay an annual licence fee will not have to charge VAT on services they deliver to their clients.
"It is therefore reasonable to ask these professions to finance a portion of the revenue loss from the increase in the VAT registration threshold," Gonsalves said, adding that over the years, the compliance rate for this measure has been "extremely low, due in part to the laxity shown by the Inland Revenue Department, in connection with collecting the professional licence fees."
The fees payable under the Professions Licensing Act have therefore been increased by 20 per cent.
The annual licence fee for barristers, solicitors, medical practitioners, land surveyors, traders, veterinarians, dentists, consultants, accountants and architects has increased from $900 to $1,080, while that of appraisers, valuers, auctioneers, builiding contractors, commission agents, engineers, optometrists, opticians and real estate agents goes from $720 to $860. Other affected professions include customs brokers, druggists, chemists, and travel agents.
The Prime MInister urged all professionals to pay their annual licences in a timely manner.
"…I remind them that failure to pay the licence fee or failure to register constitutes an offence which is punishable by a fine not exceeding four and a half times the licence fee in default, and to imprisonment for one month. Additionally, Government will soon introduce legislation to initiate a process leading to the possible suspension of the licence of persons who refuse to pay the licence fee or are in arrears in excess of one year."
The Prime Minister also said on the related matter of personal income tax, most professionals have not been paying their fair share of taxes.
"The Inland Revenue Department intends to be more focussed in ensuring that this state of affairs is corrected, in accordance with law," Gonsalves said.