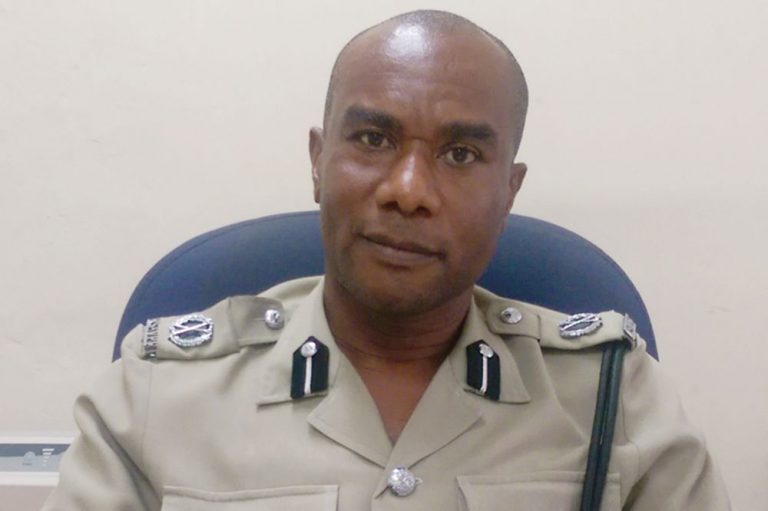 Crime situation not out of control; no help needed – Police
The local constabulary does not need help, at this point in time, with the crime situation here.
So says head of crime and Assistant Commissioner of Police (ACP) Frankie Joseph. The ACP addressed the issue on Tuesday during a police briefing.
Responding to a journalist's questions as to if the police would soon be doing a "Vincy Pac" style activity, Joseph said "no' and stressed that the crime situation here is not out of control.
Vincy Pac took place in 2009 and saw several hundred law enforcement personnel, including officers from the local police, others from the Regional Security System (RSS) member countries and police and army personnel from Trinidad and Tobago, sweeping down on ganja fields high up in the mountains of this country. During the exercise, three men were shot and killed, 30 persons arrested, and over 8.5 million marijuana plants, including 7.3 million seedlings were destroyed.
According to Joseph, "I do not think that we reach to the stage where we have to invite our brothers from around the region. Yes, we just came off a year that we had our record number of murders.
"We, the police organization, are putting the necessary things in place and we see that we are reaping benefits of that and I do not think that things are out of control, I do not think that things are so dangerous in St Vincent where we have to call in our regional brothers, I do not see the need for that."
Commissioner of Police Renold Hadaway said that Vincy Pac targeted the illegal cultivation of marijuana in the hills, but what we are seeing now is somewhat removed from the illegal cultivation in the hills.
"If there be a need for us to put in operation an operation similar to Vincy Pac, we would certainly do that.
"As time progresses what we are doing as law the enforcement authority here in St Vincent and the Grenadines is making assessment of the situation and seeing what measure or measures need to be put in place to address the issue.
"There are assistance and collaborations with our partners within the region and I won't really agree to the point that greater efforts are needed," said the COP.
The Commissioner added that he believes that police officers have the capability and are addressing the issue that is confronting the country.
He said that a number of the murders committed last year were the result of a drug war that started a few years ago and flared up once again.
"We believe that, as we would have said before, that is as the result of the illegal trade in drugs…what I should say is that information came to the police that drugs arrived to our nation through our shores and no sooner after we get that information you saw an upsurge in criminal activity and we believe that it is all drug related," said Hadaway.(LC)